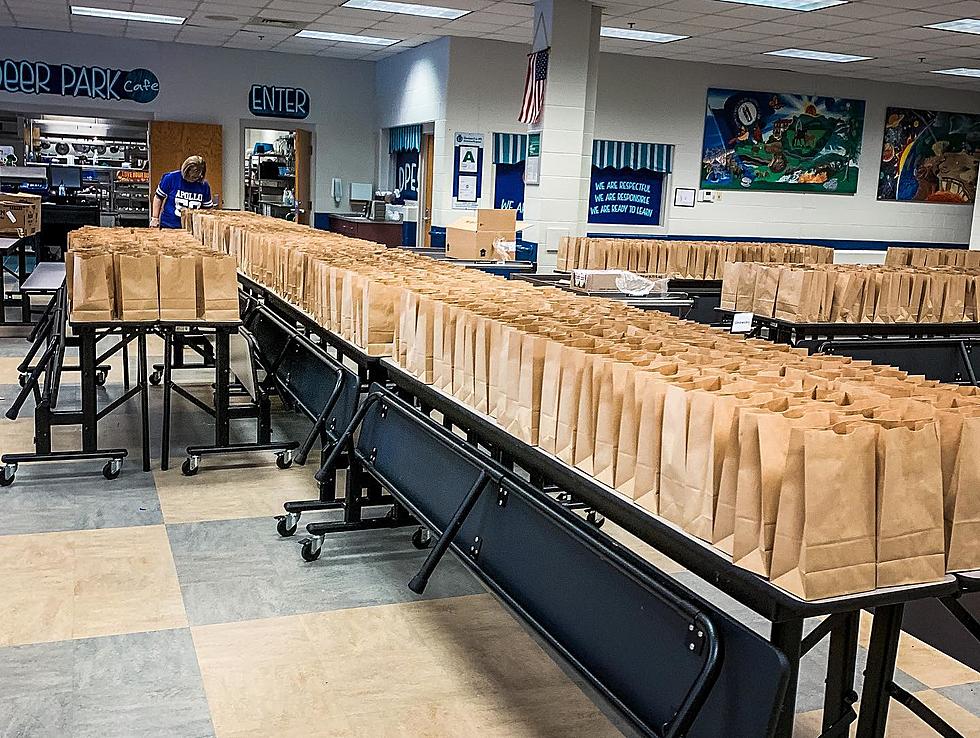 Deer Park Cafe Working Hard to Deliver Food to Area Children
Larkin Wetzel Burns Elementary
Schools all over the tri-state are working around the clock to provide free meals to students during the coronavirus closures. Breakfast and lunch is available for those children that need it most. We thank all of you working the front lines to make it possible. Here's the feeding sites and schedule from DCPS.
"As the Daviess County Public Schools district and our community respond to the unprecedented challenges created by the COVID-19 pandemic, we remain committed to providing nutritious meals for children and youth age 18 and younger."
"Both families and DCPS staff members must continue to practice social distancing recommendations. Families must remain in their vehicles until they reach the serving tables; and then stand at least six feet away from other people while picking up meals."
Breakfasts and lunches for two days will be served on Monday and Wednesday, which are intended for use on Tuesday and Thursday. It doesn't matter where you attend school to get these free meals, which I think is AMAZING. Thanks again to all of the workers who are making this possible!
MARCH 30 - APRIL 3
MEALS WILL BE AVAILABLE FOR PICKUP FROM 11 a.m. to 12:30 p.m. MONDAY, WEDNESDAY AND FRIDAY:
Burns Elementary School – 4514 Goetz Drive
Deer Park Elementary – 4959 New Hartford Road
Meadow Lands Elementary – 3500 Hayden Drive
Gemini Drive Apartments – 2260 Carpenter Drive
Chuck Gray Court Apartments – 650 Chuck Gray Court
Towne Square Court Apartments – 4825 Towne Sq. Ct.
Town and Country Mobile Home Park – 418 Reid Road
Colony Mobile Homes – 2016 Arlington Park Boulevard
Riverbend Pointe – 501 Office Lane
BEGINNING APRIL 6
MEALS WILL BE AVAILABLE FOR PICKUP FROM 11 a.m. to 12:30 p.m. MONDAY, WEDNESDAY AND FRIDAY:
Burns Elementary School – 4514 Goetz Drive
Country Heights Elementary – 4961 Kentucky 54
Deer Park Elementary – 4959 New Hartford Road
Meadow Lands Elementary – 3500 Hayden Drive
Sorgho Elementary School – 5390 Kentucky 56
Gemini Drive Apartments – 2260 Carpenter Drive
Chuck Gray Court Apartments – 650 Chuck Gray Court
Towne Square Court Apartments – 4825 Towne Sq. Ct.
Town and Country Mobile Home Park – 418 Reid Road
Colony Mobile Homes – 2016 Arlington Park Boulevard
Riverbend Pointe – 501 Office Lane
Enter your number to get our free mobile app