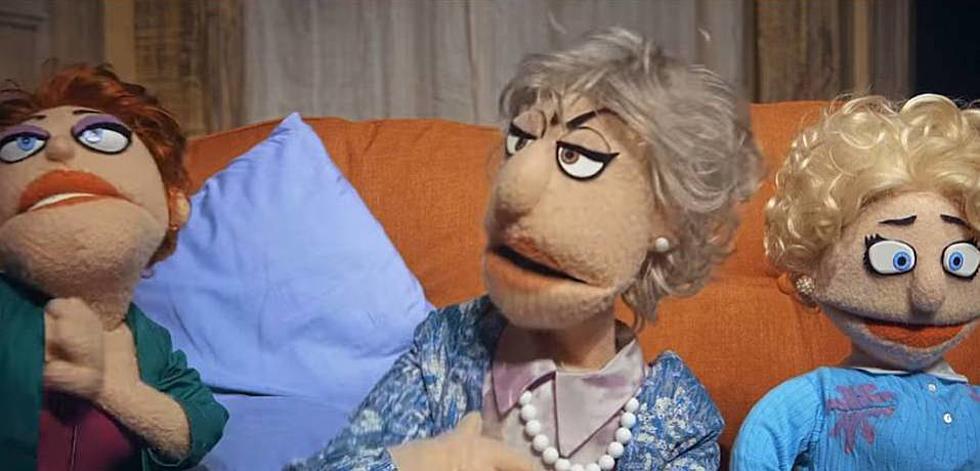 Still Great Seats Left for The Golden Girls Show! A Puppet Parody in Owensboro
Playbill via YouTube
First, I want to take time to thank you for being a friend. Now, I want to ask you to travel down the road and back again to the RiverPark Center in downtown Owensboro.  Tonight's the big night!  The Golden Girls Show! A Puppet Parody rolls into town this evening and there are some great tickets left for the show.
Trust me when I tell you, if Angel and I weren't broadcasting in Panama City Beach, Florida, we would be all up in the RiverPark Center tonight and all over that puppet show. It's no secret, we are both huge fans of The Golden Girls. I mean, just a few months ago, when we had our first live Rooster Booster Breakfast for the Greater Owensboro Chamber of Commerce, I rocked out some Golden Girls pajama pants.
Picture it!
Yes!  I rocked them out.  And, for the record, I also have some Golden Girls socks.
Well, tonight, if you're a fan of Dorothy, Blanche, Rose and Sophia, they're going to be on stage in downtown Owensboro in the form of puppets.
If you've never heard of The Golden Girls Show! A Puppet Parody, take a look!
The Golden Girls Show! A Puppet Parody rolls into RiverPark on Tuesday, October 26th at 7pm.  Tickets range from $19-$37 (plus taxes and fees) and are available at Ticketmaster.com.  I checked the website last night and found that there are still some incredible seats left for the show.  A lot of them in fact.
So, grab a pal and a confidant and head to the theatre tonight.
"Miami, Miami, you've got style . . ."
GOLDEN GIRLS GIFTS COLLECTION
VIRAL: Golden Girls Super Fan Creates Halloween Version "The Golden Ghouls"
One Golden Girls super fan recently went viral on Facebook with her Halloween version of The Golden Girls...Y'ALL meet The Golden Ghouls,