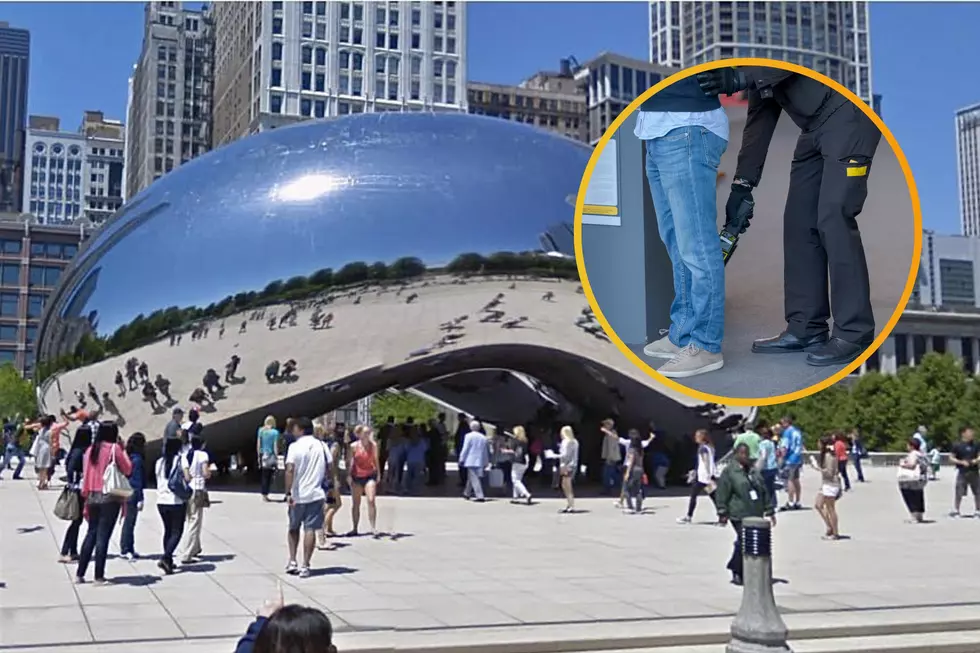 City-Wide Curfew Around Illinois' Most Popular Attraction Is Now In Place
Google Street View, Canva
After a teen was killed near "The Bean" at Millennium Park, major changes have been put in place effective immediately.
Millions of people visit "the beam", officially named Cloud Gate, every year. It is considered the number one selfie spot in Chicago. Future tourists may have a slighty different experience than previous visitors.
Four big changes will affect who is inside Millennium Park at certain hours, per Chicago Mayor Lightfoot's direction. These changes are Thursday, Friday, Saturday, and Sunday of every week.
First, teen curfew will now be 10 pm city wide.
SECURITY PROTOCOL UPDATE(S) AT 'THE BEAN'
Beginning at 6 pm through the park's closing (11 pm) anyone under the age of 18 mut be accompanied by adult who is 21+.
Moving forward, all visitors of the park will be subject to bag check and a wand screening.
After 6 pm, Thursday through Sunday, guests may be asked to present an approved form of identification for proof of age.
All guests under 18 and unaccompanied by someone 21+ will be asked to leave Millennium Park.
Lastly, an increase of security personnel will assist in enforcing the new policy.
DID YOU KNOW: CLOUD GATE
Did you know there was a construction office inside "the bean?" It was removed before the project was fully completed
Did you know it weighs the same as a Boeing 757, an astounding 110 tons?
Did you know 'The Bean' is power-washed daily and "deep cleaned" twice a year?
Did you know 'The Bean' contracts and expands depending on the temperature outside
You can find more fascinating facts here.
[h/t WGN]
Take a Look Inside an Abandoned and Creepy Chicago Police Station
If you were wondering what a police department would look like in an apocalypse, look no further.
5 'Must-Have' Chicago Hot Dog Experiences That Will Change Your Life
One look at these five Chicago hot dog spots and you will start to feel something move inside you. That's your hunger. Come eat and your life will never be the same.
14 Of The Craziest Pizzas You'll See At Dimo's