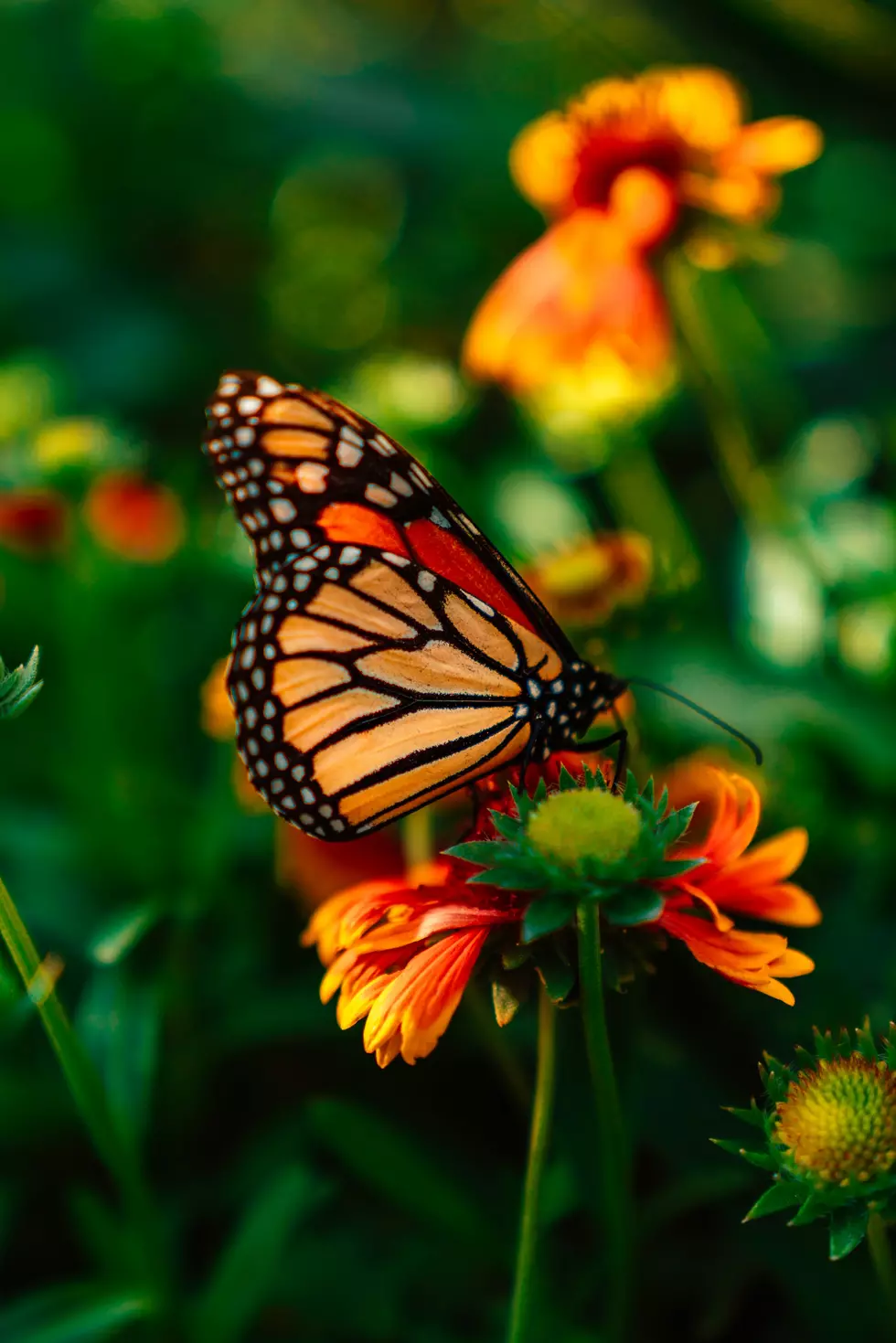 Monarch Butterflies Declared Endangered in Illinois, Here's How To Help Protect Them
Photo by Meritt Thomas on Unsplash
Did you know there are 17,500 different species of butterflies that exist worldwide and about 750 different species in the United States alone? (Me neither until I Googled it. Thanks, Smithsonian).
So why did I just share that piece of random butterfly knowledge? Because the most recognizable butterfly of all the species, which also happens to be the official insect of Illinois, is in danger, and we need to help!
According to a recent article from NBC Chicago, The International Union for the Conservation of Nature has officially put the Monarch Butterfly on the list of endangered species due to its rapidly decreasing numbers. In Illinois specifically, monarch butterfly numbers are hurting due to several different factors;
Long migration times from warmer climates in the winter
Climate change
Increased use of herbicides and pesticides for agriculture
Depletion of the habitats
What Can We Do to Protect Monarch Butterflies?
I don't know about you, but the thought of spending a summer day outdoors without seeing one monarch butterfly is something I don't really like. Luckily there are a few simple things we can each do to help monarchs flourish once again according to the National Wildlife Foundation:
1. Plant native Milkweed in your yard - Sure, it's a weed, and it definitely looks like one, but this is the only plant that can "host" monarch caterpillars, so don't get rid of it!
2. Help save natural grasslands - This is the monarch habitat, and too many grasslands are being converted to farmland for crops and/or developments.
3. STOP USING PESTICIDES! It kills insects, and monarch butterflies are insects too.
LOOK: Stunning animal photos from around the world
From grazing Tibetan antelope to migrating monarch butterflies, these 50 photos of wildlife around the world capture the staggering grace of the animal kingdom. The forthcoming gallery runs sequentially from air to land to water, and focuses on birds, land mammals, aquatic life, and insects as they work in pairs or groups, or sometimes all on their own.
LOOK: 30 fascinating facts about sleep in the animal kingdom