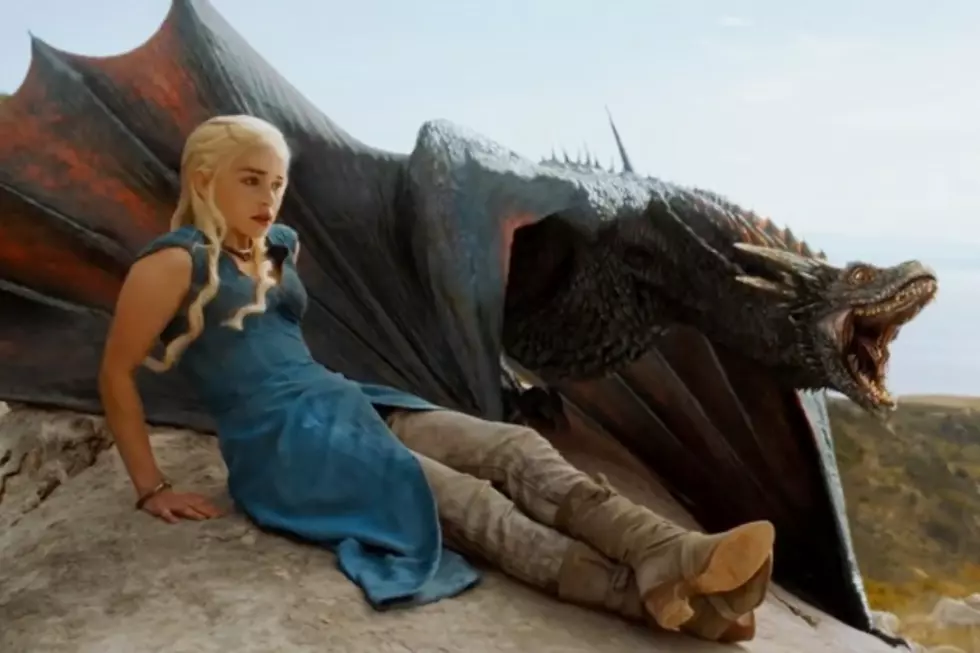 New 'Game of Thrones' Season 4 Trailer: "Cersei Always Gets What She Wants!"
HBO
This past Sunday went by without any fresh 'Game of Thrones' season 4 previews, Selina Meyer's own 'Veep' season 3 power games not withstanding, but with dragons landing in Lincoln Center today for the New York 'Game of Thrones' premiere, HBO has more than delivered. Check out a brand new trailer for the April 6 premiere of 'Game of Thrones' season 4, scored to London Grammar's "Devil Inside" and chock full of our most new footage to date!
Queen Regent (and soon to relinquish the title) Cersei Lannister gets a strong focus in the newest 'Game of Thrones' season 4 trailer, as Tyrion notes that his sister almost always gets what she wants, even if it lands him in chains. We also hear our first bits from Ramsay Bolton (Iwan Rheon) this season, as he continually terrifies Theo Greyjoy (Alfie Allen) and pursues the remaining Starks to cement the Bolton house's hold on the North. Lest we forget, Jon Snow also frets that Mance Rayder and the Wildlings have all they need to successfully invade the Wall, while Dany's dragons are are their most fierce yet.
In the meantime, there's always photos, trailers and teases for the April 6 premiere, while HBO has cast in known roles Joel Fry as Hizdahr zo Loraq, Roger Ashton-Griffiths as Mace Tyrell, Pedro Pascal as Prince Oberyn Martell, Indira Varma as Oberyn's lover Ellaria Sand, Yuri Kolokolnikov as Styr, Magnar of Thenn, and 'Sherlock' star Mark Gatiss as Tycho Nestoris. 'Treme"s Michiel Huisman will replace Ed Skrein as Daario Naharis, and Hafthor Julius Bjornsson will take over the role of Gregor "The Mountain" Clegane from Ian Whyte, among other recastings.
We're just weeks away, so take a look at the latest 'Game of Thrones' season 4 trailer below, and tell us what you most want to see from the April 6 premiere "Two Swords" in the comments!