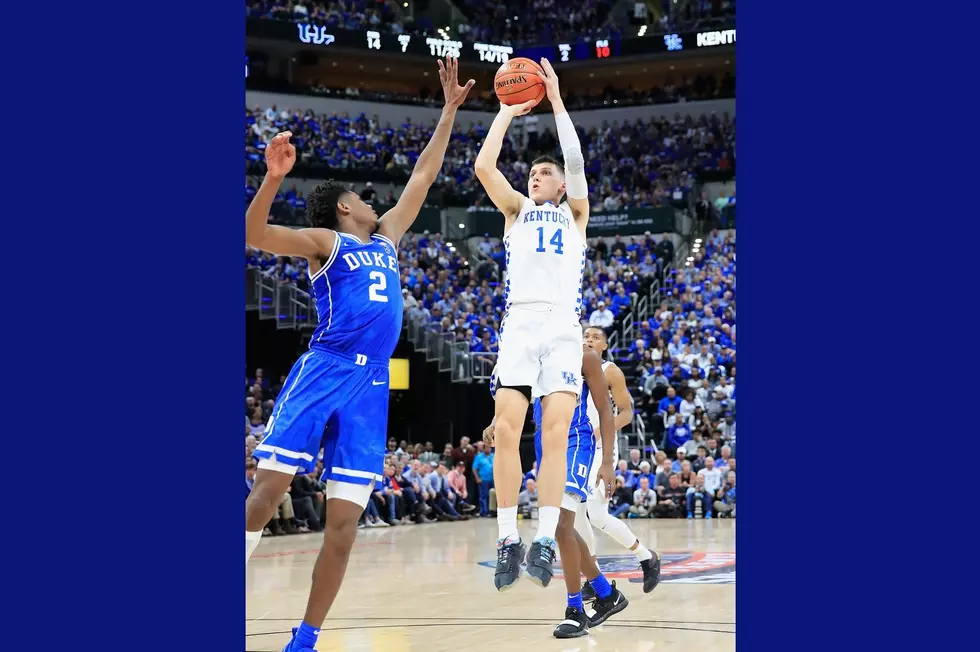 No Kentucky, No Duke in the NCAA Tournament
Andy Lyons/Getty Images
When Gerald Ford was sworn in as the 38th president of the United States in 1974, he uttered these famous words, "Our long national nightmare is over."
He was referring to the Watergate-scandal-plagued Nixon administration.
When I say, "Our long Commonwealth nightmare is over," I am referring to a 9-16 season for the Kentucky Wildcats that stands as their WORST in 94 years. So, if you're reading this, it's a good bet this is the worst UK season YOU'VE ever seen, too.
For the life of me, I do not know why or how they managed to REPEATEDLY fold like a cheap suit in the closing minutes of games. Their ouster from the SEC Tournament and the 2020-2021 season was due to a ONE-POINT LOSS to Mississippi State, a team they beat, on the road, back in January.
John Calipari's teams usually figure it out. That's why, while Kentucky hasn't been a 1-seed since 2015, the 'Cats have advanced in the NCAA Tournament, regardless of seed. And, for the record, one very young UK team after another since that magical 38-1 squad has never been worse than a 5-seed.
But this year, it just didn't come together.
And so the 2021 NCAA Tournament will be short a blue-blood program that hasn't missed since 2013. (The grisly Nerlens Noel injury did that season in.)
But hold the phone. This NCAA Tournament will also be short a blue-blood program that hasn't missed the Big Dance since 1995. (Its legendary coach was unable to finish the season, midway through, due to persistent back pain and the team fell completely apart.)
I'm talking about the Duke Blue Devils. Kentucky fans' hated enemies were 13-11 after dispatching Louisville in the ACC Tournament and had a small window into the NCAAs if they'd been able to knock off at least two more opponents. But a Duke player tested positive for COVID-19 and that quarterfinal matchup against Florida State was forfeited and their season has ended.
So here we go, hoops fans. An NCAA Tournament without college hoops' two highest-profile programs.
Before I go, I have to share this interesting tidbit with you. This will be the first tournament without Kentucky and Duke since 1976. That was also the last year a team went undefeated--Indiana finished 32-0. Now, stay with me...Gonzaga enters this tournament at 26-0. If they win it all, they will be the first undefeated team since the Hoosiers 45 years ago...and they'll have the same record.
I love stuff like that.
CHECK IT OUT: 100 sports records and the stories behind them