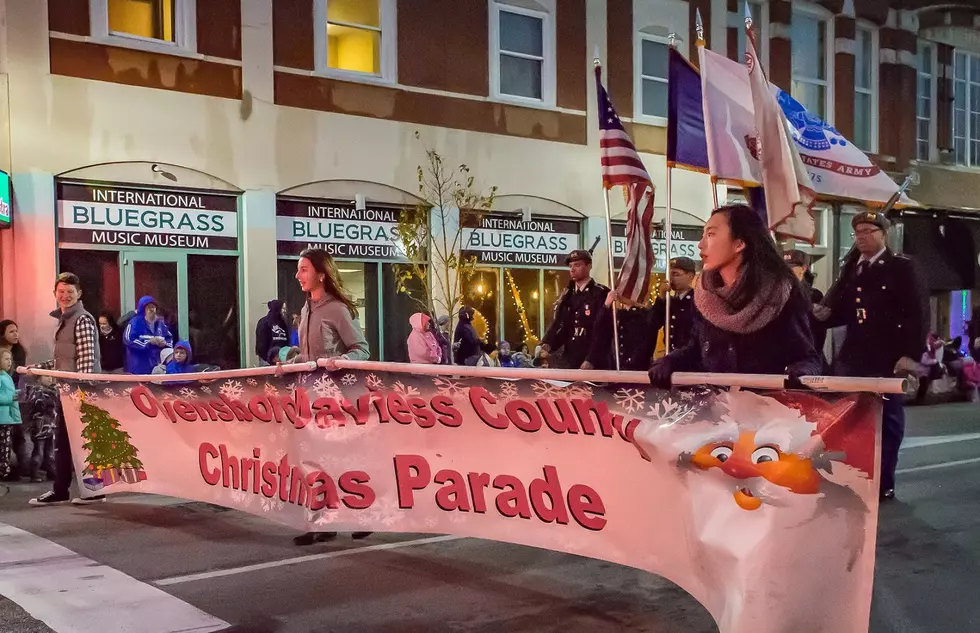 Owensboro Christmas Parade Will Be Streamed Live on Owensboro Times
Owensboro-Daviess County Christmas Parade Association/Facebook
This parade will be televised, after all...so to speak. When Spectrum ended local access cable, it was generally believed that the Owensboro Christmas Parade would no longer be available for viewing if you didn't actually attend.
Well, whatever a difference a few days make.
It's Owensboro Times to the rescue as the news website will stream the parade live and then make it available for replay on demand afterward.
This is great news for those who weren't going to be able to make it.
While the parade start time of 4:30 means we won't have that much daylight, that forecast is a far cry from recent parades when either a cold front was rolling through at the beginning of the parade or it was just downright frigid with temperatures in the 20s.
The parade's theme this year is "Our Christmas Wish" and will, once again, begin at 2nd and Pearl and head west down 2nd.
11-year-old Meadow Lands Elementary School student Reese Boswell is the official parade starter and Miss Kentucky 2018 Katie Bouchard will serve as Grand Marshal.
We'll see you Saturday in downtown Owensboro, "where Kentucky starts Christmas!"