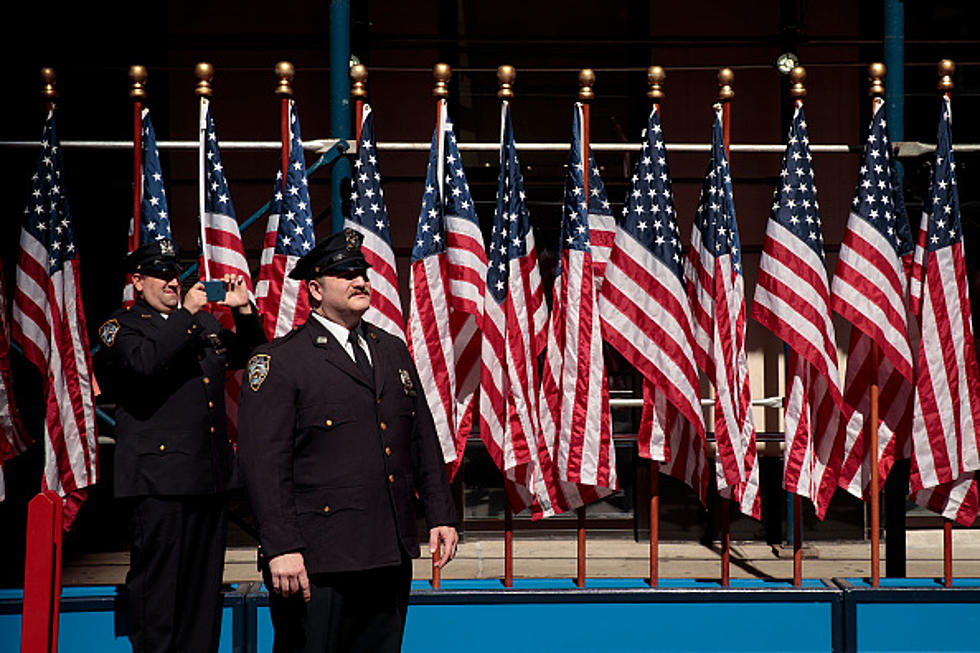 Owensboro Freedom Walk Will Honor First Responders on 20th Anniversary of 9/11
Drew Angerer/Getty Images
Saturday marks the 20th Anniversary of 9/11 and former Owensboro City Commissioner Pam Smith-Wright is inviting you to help honor our local first responders with a very special commemorative event.  The annual Freedom Walk here in Owensboro will get underway at 11am, Saturday, September 11th at Fire Station #1 at the corner of 9th and Locust Street downtown.
2021 will mark the 19th edition of the Freedom Walk, which was originally held in September of 2002, the year following the World Trade Center and Pentagon attacks of 2001.  The very first walk started at the Owensboro Sportscenter and concluded at the Shelton Memorial down on the riverfront.  That has been the final destination for every walk until last year.  The 2020 walk was canceled because of the COVID-19 pandemic and participants met at the Shelton Memorial to have a small ceremony.
This year, the walk is back and there's a new destination.
It's the brand new First Responders Memorial at the Daviess County Courthouse.  There, Rhondalyn Randolph will be on hand to lead the opening prayer and Daviess County Judge Executive Al Mattingly Jr. will be the keynote speaker.
If you'd like to join the Freedom Walk, you are asked to lineup at Fire Station #1 at 10:30am Saturday morning.  The walk will begin at 11am and you'll be walking alongside about a hundred local ROTC students from Apollo, Daviess County and Owensboro High Schools.  However, Pam notes that if you don't feel as though you can make the walk, you can simply attend the ceremony on the courthouse lawn.
The Freedom Walk will honor all local first responders- specifically members of the Daviess County Sheriff's Department, the Owensboro City Police Department, the Owensboro Fire Department, the Daviess County Fire Department, our local EMTs and the doctors and nurses from our area hospitals and clinics.
NEVER FORGET: Images from 9/11 and the days after
See 20 Ways America Has Changed Since 9/11
For those of us who lived through 9/11, the day's events will forever be emblazoned on our consciousnesses, a terrible tragedy we can't, and won't, forget. Now, two decades on,
Stacker
reflects back on the events of 9/11 and many of the ways the world has changed since then. Using information from news reports, government sources, and research centers, this is a list of 20 aspects of American life that were forever altered by the events of that day. From language to air travel to our handling of immigration and foreign policy, read on to see just how much life in the United States was affected by 9/11.