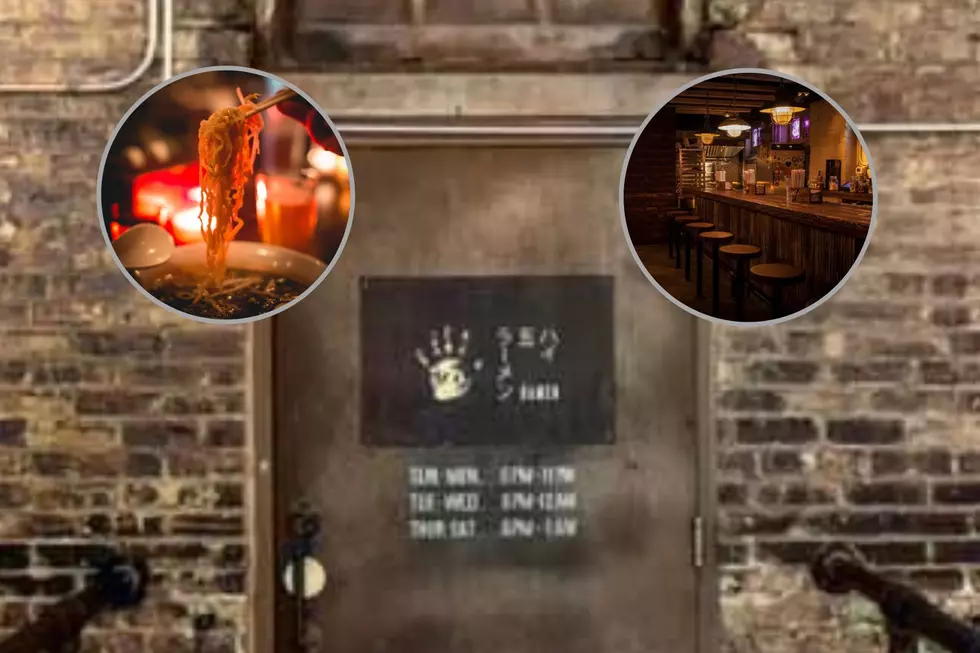 This Unique Speakeasy in Illinois Will Make Your Ramen Dreams Come True
High Five Ramen via Facebook, Canva
This tiny restaurant in Chicago, Illinois serves up some of the best ramen in the state, but before you enjoy it, you have to figure out how to get in.
What Qualifies As A Speakeasy?
When I came across this Only In Your State article about a ramen "Speakeasy" in Chicago, I immediately thought; "I thought only bars could qualify as a speakeasy?" Turns out, that's not quite true.
Yes, the term speakeasy typically pertains to where alcoholic beverages were sold illegally during Prohibition, but in modern times any legal bar or business that has a hidden quality to it can be called a speakeasy as well.
When you take that modern definition into account, High Five Ramen in Chicago, Illinois definitely fits the bill!
What Makes High Five Ramen So Unique?
High Five Ramen is located at 112 N Green St. in Chicago, but I must warn you, the entrance is not obviously marked or fancy, it's just a beat-up industrial door in an alleyway...
Once you manage to find that door, you then have to go down a flight of stairs and follow some signs to officially enter this little slice of ramen Heaven...
Here's how High Five Ramen's website describes the dining experience that awaits you;
An intimate subterranean ramen lair with concrete walls, a long cedar bar, and industrial light fixtures. The signature High Five Ramen features a traditionally rich and creamy tonkotsu-style broth combined with miso, sesame, face-numbing pepper, nori, and dried Japanese chilies.
If that signature ramen sounds a little too spicy for your tastebuds, don't worry, they have milder options as well. The tiny restaurant also has a bar that serves up Japanese beer, sake, whiskey, and slushies too.
No reservations are needed to dine at High Five Ramen, but rumor has it there is usually a line to get in, so you better start planning your trip there soon!
Perhaps ramen is not your thing? Here are some great steak and fish joints you need to check out in Illinois soon too...
25 Illinois Steak Joints You Need To Try Sooner Than Later
If you are anywhere between the Illinois/Wisconsin border and into the deep suburbs of Chicago, this list is for you.
40 Recommended Places for a Friday Night Fish Fry in Illinois
This list of recommended fish fry spots is long enough to go to a different place every week for almost an entire year.