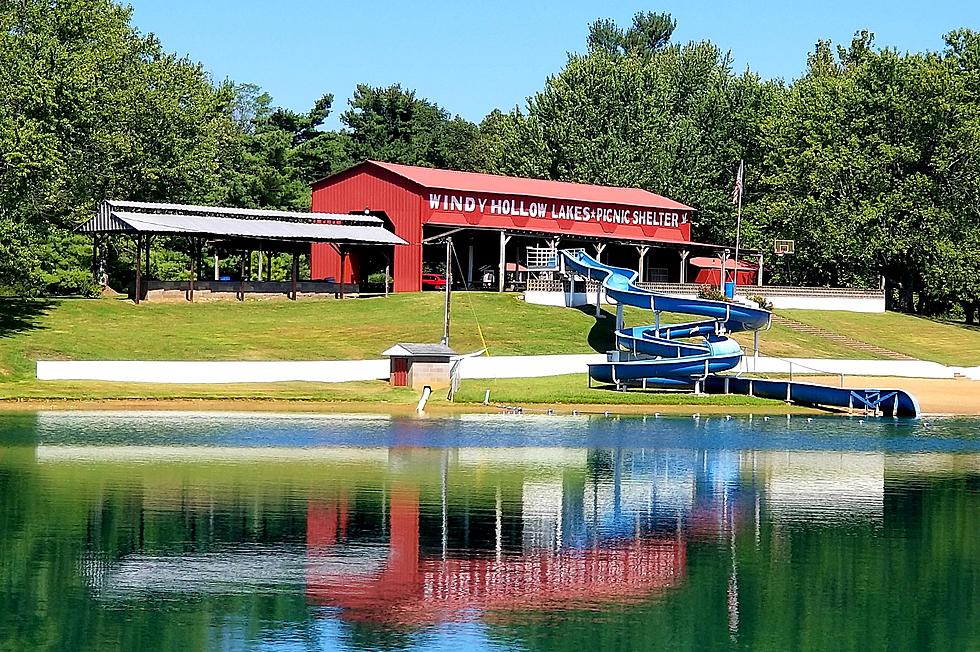 #TBT: Remembering Trips to Windy Hollow and Miller Lakes [PHOTOS]
Dave Spencer/Townsquare Media
My family and I used to spend a lot of time out in the Moseleyville-Highway 81-Windy Hollow Road area. A LOT of time. And they were good times, too.
I was hit with this particular wave of nostalgia this morning when I saw what my friend Evelyn Miller ("Rooster") recently shared on Facebook:
Rooster owns Windy Hollow Restaurant and the old museum on Windy Hollow Road and, if you don't know, is the daughter of local icon Hal Miller, for whom Miller Lake--closed since 1987--was named.
Both Miller and Windy Hollow Lake were major destinations during summertime in my childhood. When my cousins visited from New Mexico back in 1974, we went out to Windy Hollow and stayed there all day. What a blast.
So I give a big thank you to Rooster for this stroll down memory lane, and a big thank you to Daviess County Fiscal Court for the inspiration.
While those are wonderful photos of the area, I thought I'd throw in a few personal pics of my own.
For example, this was where Saltsman Grocery Store was located--at the "V" intersection of Highway 81 and Windy Hollow Road. It was an important stop for our picnic supplies before heading to one of the lakes.
And THIS was the old location of Windy Hollow Restaurant before the fire.
Honestly, I was never a fan of those old B-movie westerns, but when Hal would show them on the screen while we were eating dinner, they took on something new and we loved them. There's just something about the sound of an old projector that's very enticing.
Now, outside of Windy Hollow Restaurant where it is currently located stands this bull statue.
A very long time ago, at the old location, I climbed up on that thing and ripped my pants like nobody's business. It even made that really loud cartoon-ripping sound.
Also, that big red picnic shelter at Windy Hollow Lake you saw in Rooster's post? That's the same one that's been there for more than 50 years.
I guess this will be the last weekend for Windy Hollow Lake for the season. I can't believe Labor Day is already upon us.
Happy Throwback Thursday everyone.
READ ON: How to Tell You're from Owensboro
Here's how to tell me you're from Owensboro without telling me you're from Owensboro.
The Owensboro Landmark Hall of Fame
I call this my PERSONAL Owensboro landmark hall of fame because these buildings or locations have meant a great deal to me over the years, for a variety of reasons. To be completely honest, some are on this list NOT because of what they are now. Take a look...