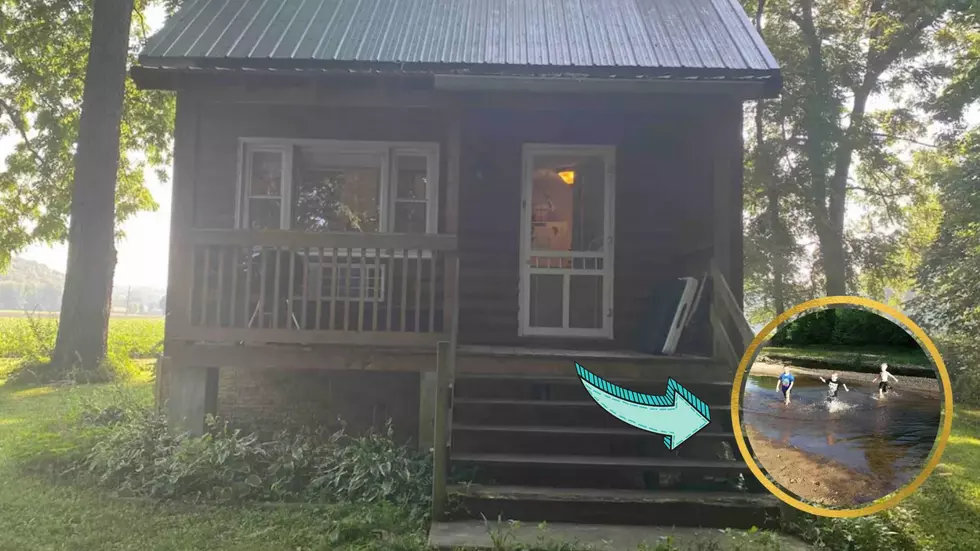 This Cabin Between Hull & Kinderhook Sits Next to a Cozy Creek
Entire cabin hosted by Shiana, Airbnb/Canva
Are you interested in a brief stay-cation? I found an option in our neck of the woods quite literally. It's a small cabin located between Hull and Kinderhook, Illinois that's situated next to a small creek.
This is a fun little cabin I found on Airbnb hosted by Shiana. Here's how she described it on the listing:
This beautiful 2 bedroom cabin comes with everything you need. 2 queen bedrooms, on on the main level and one in the upstairs bedroom. Full kitchen with range, fridge, microwave, coffee maker. Two TV's with DVD and antenna with local channels. Washer/dryer. Fire pit, grill, and creek close by...Cabin is located in woods, next to our family farm. Please be aware- you do drive over railroad tracks in order to access this Cabin.
You can see this local cabin across the railroad tracks for yourself.
This Cabin Between Hull & Kinderhook Sits Next to a Cozy Creek
This fun 2-bedroom cabin has a nightly cost of $61 as of this writing according to Airbnb. Considering the still high cost of gasoline, I'd prefer something like this within a few miles of most of us over some exotic 5-hour drive to someplace else.
Deer Ridge Cabin in the Woods North of LaBelle, Missouri
See Inside a Missouri Cabin with Current River at its Backdoor