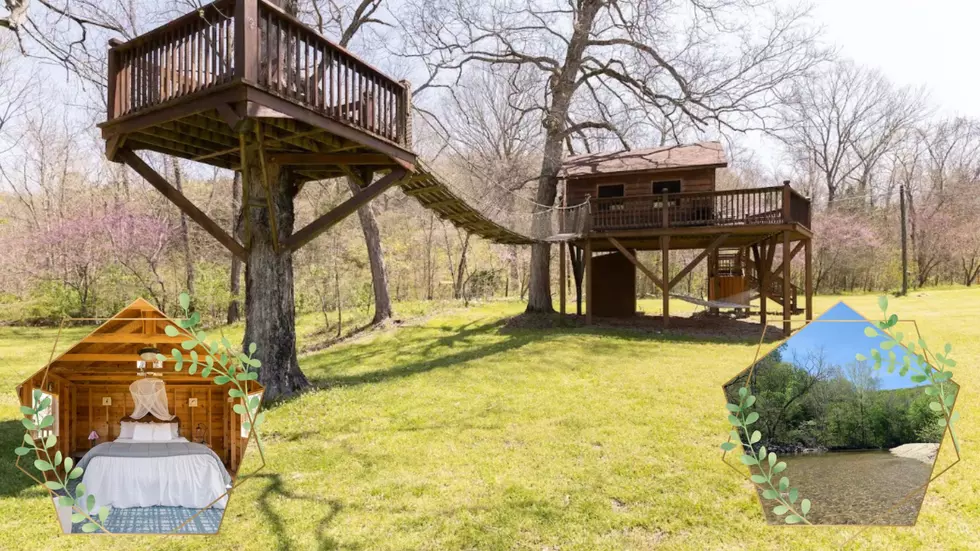 This Might Be the Fanciest Treehouse in Missouri Maybe
Treehouse hosted by Cheryl, Airbnb/Canva
I've seen a lot of treehouses during my time on Earth, but can't recall seeing one as fancy as this one near Bunker, Missouri that borders Big Creek.
Cheryl is the host of this really gussied up treehouse on Airbnb. She refers to it as "Almost Heaven" which (in a treehouse way) she might be right about. According to her listing, this treehouse has been noticed by some very prestigious places:
Featured in St Louis Magazine Spring 2022! Previously Parade Magazine and Only in Missouri! Nestled on the banks of Big Creek in the heart of the Missouri Ozarks and the Roger Pryor Pioneer Back Country, sits the Almost Heaven Treehouse.
Take a look at her pics and see if you agree with that praise.
This Might Be the Fanciest Treehouse in Missouri
From what I can tell from the map, this sweet treehouse is located south of St. Louis in the middle of the Mark Twain National Forest meaning one of the most beautiful parts of Missouri. As of this writing, the nightly cost is $123 which isn't bad considering how nice it seems. The review average as of this writing is a nearly perfect 4.93 out of 5.
Check out the full listing on Airbnb for more pics, details and availability.
This Tiny Rolla, Missouri Barn Has a Sweet Waterslide into a Lake
Someone Turned a Missouri Truck into a Tiny Home with Bunk Beds