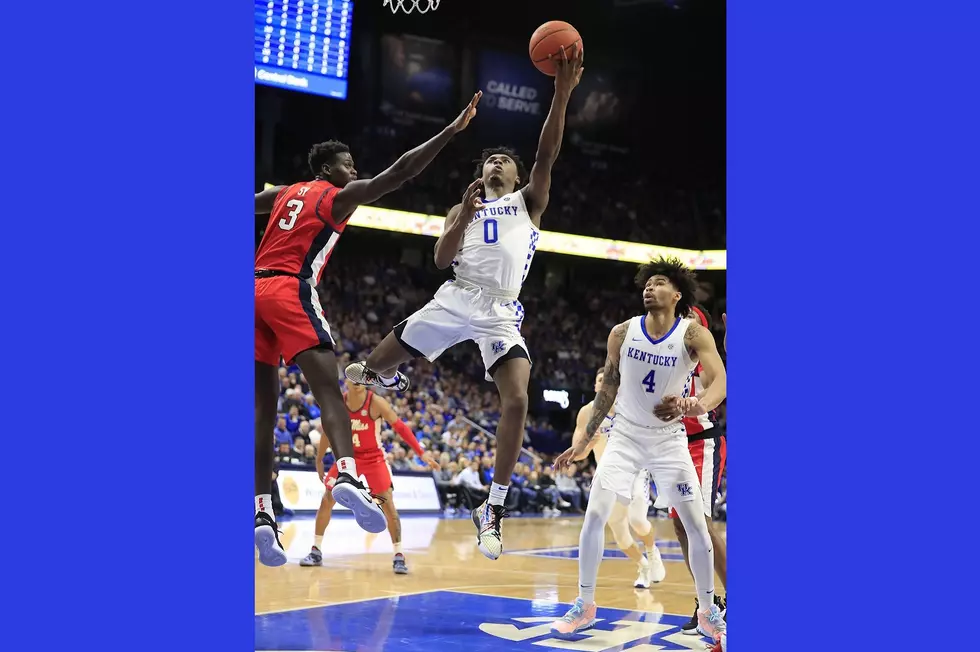 UK's Richards, Hagans Injured; Questionable for the Florida Game
Andy Lyons/Getty Images
When you're a Kentucky fan and the Wildcats have just knocked off one of the top three teams in the SEC (LSU) on the road to take a two-game lead in the league standings, "injury" is not the word you want to hear.
So that means "injuries"--with an "ies"--is ABSOLUTELY not a word you want to hear, and especially if said injuries belong to Nick Richards and Ashton Hagans.
Richards, who's spent the last month-plus making a case for SEC player of the year, and Hagans, who's spend the last month-plus making a case for SEC defensive player of the year, have both sustained injuries and are questionable for UK's home game against the Florida Gators Saturday.
The Kentucky-Florida game is always circled on Big Blue Nation's calendar. Nobody wants to see the 'Cats THIS shorthanded against a foe like the Gators. (Unless, of course, you're a Gators fan.)
Ashton Hagans suffered a thigh contusion late in the UK's road win over LSU Tuesday night, while Nick Richards rolled his ankle landing on the ball after an alley-oop.
I guess we'll all know tomorrow. What I DO know is this...Florida has had an up-and-down season but has won five of its last six and appears to have righted the ship.
They were going to be a tough opponent anyway. If Richards and Hagans aren't on the floor for the Wildcats Friday afternoon, it's going to be a very tough game for UK in Rupp Arena.