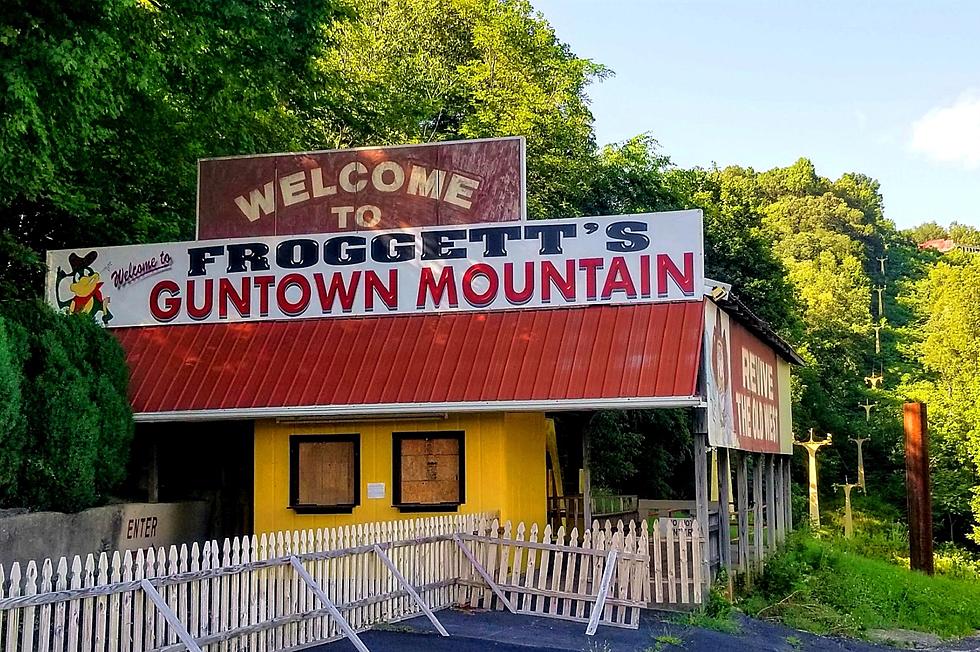 Will Kentucky's Guntown Mountain EVER Reopen?
Dave Spencer/Townsquare Media
Years and years ago, my dad was well-known, within our family, for just jumping up out of the chair and saying, "Let's go somewhere."
And "somewhere" is where we went. There were times when the "somewhere" was completely unknown until we got there. That's how my sister and I experienced all the fun "little" things Kentucky has to offer. Today, we'd call such excursions "staycations."
Yep, we were staycationing when staycationing wasn't cool. But it was OH SO COOL.
I've championed Cave City, Kentucky before in this space. I love it. It harks back to a time when there weren't as many major destinations as there are now and little roadside stops like the ones you find here were commonplace along the interstate highways.
One of Cave City's attractions we visited on multiple occasions was Guntown Mountain, which opened in 1969. It featured a replica of an old western town and there were fake shootouts and souvenirs. You know, kitschy stuff. There's also a Haunted Hotel on the property.
It closed in 2013 and was later purchased and renamed "Funtown Mountain." And according to AtlasObscura.com, the new owner, Will Russell, orchestrated a major revival of the attraction only to eventually realize it would all be for naught, as ticket sales just weren't there. It closed again in 2015.
The site indicates it reopened in 2018 but guess what...it's back on the market, according to a February report from WBKO-Bowling Green.
I wish someone with the right vision would get a hold of it and really do something with it. It's right there on Interstate 65 and VISIBLE from the highway. There are plenty of restaurants and hotels in the area, too.
Funtown Mountain needs to reclaim the "fun." It would be a real shame if it didn't.
How Many in America: From Guns to Ghost Towns
Can you take a guess as to how many public schools are in the U.S.? Do you have any clue as to how many billionaires might be residing there? Read on to find out—and learn a thing or two about each of these selection's cultural significance and legacy along the way.