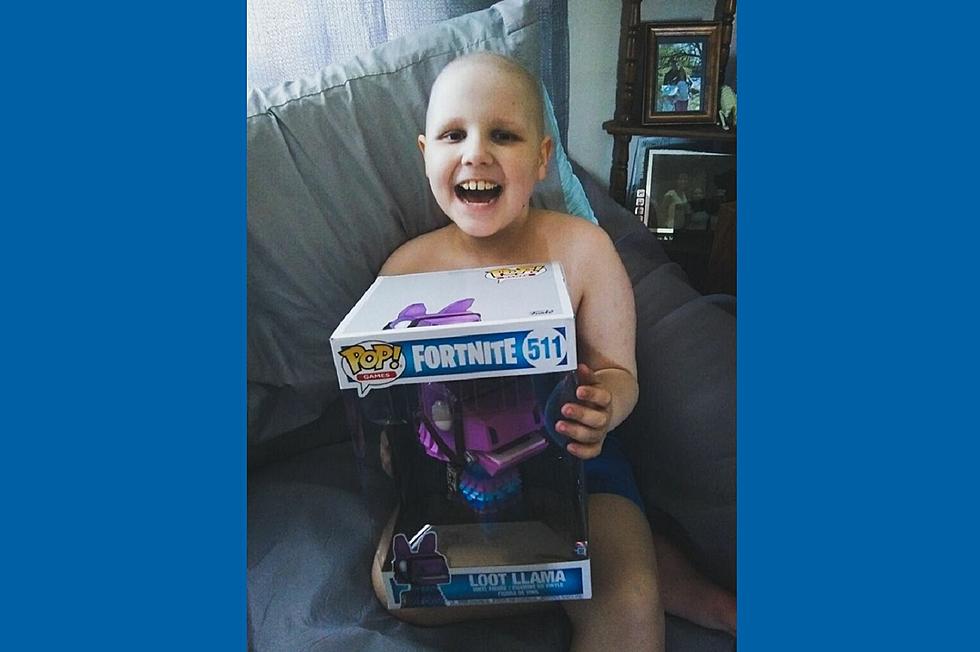 10-Year-Old Kentucky Cancer Patient Receives 2,000 Birthday Cards
Courageous Carter Willett/Facebook
Happy birthday to Carter Matthew Willett. He turns 10 years old today and he is getting his birthday wish in SPADES.
No, he's not getting playing cards. He's getting BIRTHDAY cards and a lot of them, at that.
And Carter GOT cards and IS GETTING cards for his birthday...to the tune of more than 2,000 of them, at present.
But he's not just receiving PAPER cards. The special Facebook page set up for him called "Courageous Carter Willett" is loaded with online birthday greetings.
And they just keep coming.
Carter's even been posing with the some of the mail carriers.
All prayers and best wishes for this brave young man who, by all appearances, is full of life and brightens up every room.