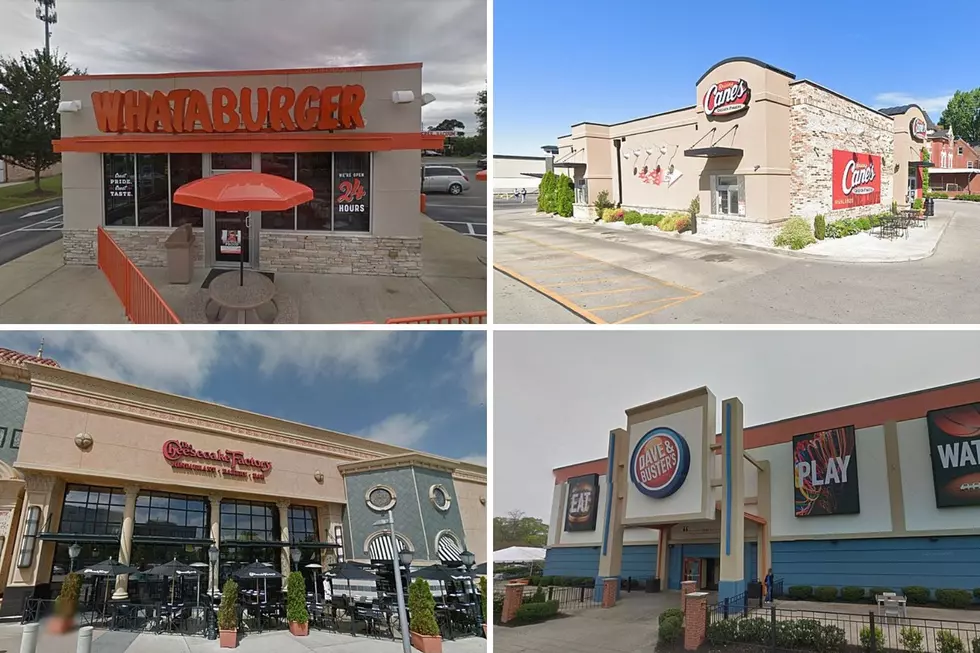 20 Restaurants We Want to See in Evansville, Indiana in 2023
Google Maps/Canva
Evansville is constantly growing. How about adding a few of these restaurants in 2023?
We have seen quite a few new businesses come to Evansville in 2022 that have had a lot of people talking. Some have already opened, while others are still in the planning stages. In terms of dining in Evansville, we already have plenty of options. However, there is still room for a few more places to eat that we don't already have in town.
As you know, there is room for a lot of new businesses to come to town, especially with the new The Promenade. The Promenade is already seeing a few businesses stake their claim in the acreage on Burkhardt Road like Academy Sports, Mr. B's, Costco, Biscuit Belly, Drake's, Crumbl Cookies, and The Fresh Thyme Farmer's Market already thriving. The Promenade plans to make the area a premier residential, business, and entertainment district, so this would be the perfect spot to add a few new businesses that Evansville doesn't have already. One place that several people mentioned they would like to see come to town that isn't technically a restaurant, but I feel deserves an honorable mention would be Buc-ee's. If you know, you know!
That being said, what other restaurants that we don't already have would we like to see come to Evansville? Whether it be in the Promenade, on Green River Road, on the North Side, or even on the West Side, there are plenty of spaces in which we could add a few new restaurants. I took to WKDQ's Facebook yesterday to ask what restaurant(s) would you like to see come to Evansville in 2023. There were a lot of great answers given, so I thought we would highlight 20 restaurants that should come to Evansville in 2023 as named by YOU. Let's take a look!
Restaurants We Want to See in Evansville in 2023
We asked you on social media, and these are 20 of the top restaurants that you would like to see come to Evansville in 2023. It might be wishful thinking, or we could be putting it into existence. Only time will tell!
25 Hidden Evansville Secrets That May Blow Your Mind
An Evansville resident recently posted a question in the "I Grew Up in Evansville, Indiana"
Facebook group
asking other members to share any hidden or little-known facts about our city not many residents would know. The answers were wide-ranging, covering everything from our manufacturing history to our place in Civil War, to a couple of popular landmarks still standing today that were the first in the entire state of Indiana. No matter how long you've lived here, chances are there will be a few things on this list you didn't know about the city we call home.
See How Downtown Evansville Has Changed Over the Years
I find looking back on the way things used to be fascinating. Don't get me wrong, I'm glad I'm living through the current time period. The conveniences of answering any question we have in seconds, or ordering practically anything we want or need and having it delivered to our doorstep is pretty sweet. But, there is something fun about seeing how things around us have evolved. As an Evansville native, and spending quite a bit of my time in downtown Evansville (that's where the station is located), I've always appreciated the older architecture of the buildings around the area. So, I dug into the Willard Library Archives to see how a few of those areas look now compared to then. Some have changed a little, others quite a bit, and a few don't even exist any more. Take a look.