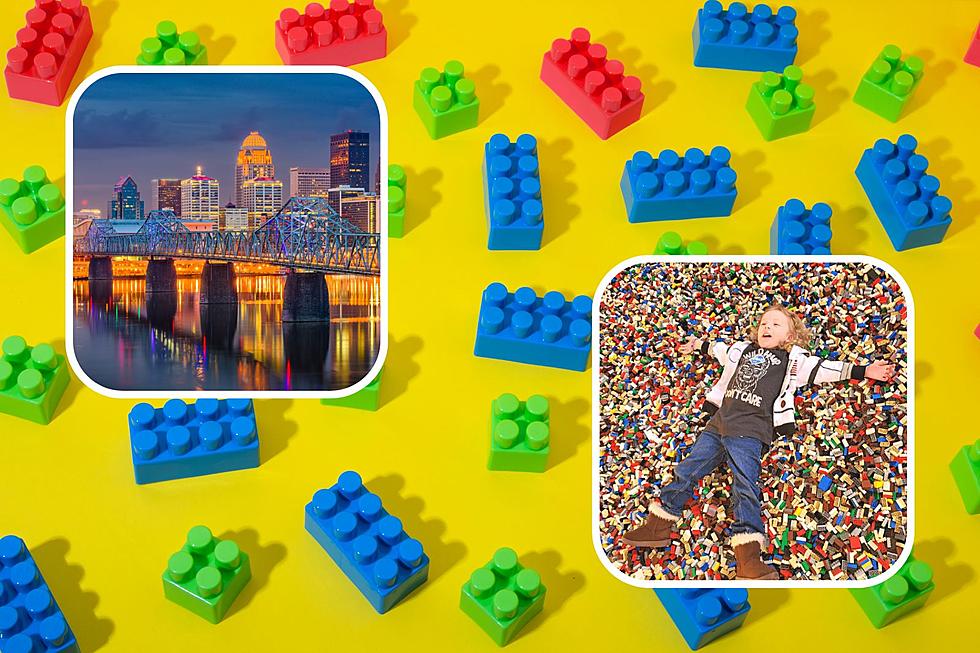 A Giant LEGO Fest Coming to Louisville, KY in 2023
Canva/Brick Fest Live
Calling all LEGO lovers...a massive LEGO fest is coming to Louisville later this year that you won't want to miss out on.
Last month, we reported that a traveling LEGO festival would be making its way to Indianapolis later this year. Now, it looks like Brick Fest Live will be making a stop in Louisville too. Whether you are a kid who loves building cool Star Wars or Harry Potter LEGO sets or an adult who has been collecting LEGOs for years, this event will be right up your alley.  LEGO has been a toy that has captivated us for over 70 years now, so naturally, we should celebrate this toy with a festival completely dedicated to these plastic bricks.
Brick Fest Live Coming to Louisville
LEGO fans will have the opportunity to be immersed in a LEGO world at Brick Fest Live coming to Louisville, Kentucky. This traveling event that is coming to Indiana and Kentucky will have guests surrounded by massive collections of brick displays, really cool interactive activities, and other LEGO-inspired entertainment.  According to Brick Fest Live, these are some of the activities you can expect at the event.
Giant Brick Pit
Guests can dive into this giant pit full of over 200,000 colorful bricks...but don't forget to have someone there to take advantage of the perfect photo op!
Minecraft Zone
A Minecraft-themed collaborative building layout will allow you to create your own displays and put them out there for all of the other guests to see.
Glow Zone
This glow-in-the-dark experience will allow you to get creative and build sets that look awesome under black light.
Graffiti Wall
You can construct your own "graffiti" out of bricks on the wall for everyone to see.
Mosaic Gallery
You can create LEGO art and display it in the gallery for all to see.
Derby Races
Here, you can build your own custom LEGO car and race them on a 35-foot-long track.
Floor Mural
Guest will have the opportunity to contribute to a huge floor mural and watch it come together brick by brick.
Life Size Models
Explore many life-sized brick models that will leave you in awe.
That's just a glimpse of some of the attractions and activities at Brick Fest Live. You'll have to visit for yourself to see what will be happening at the event.
Brick Fest Live in Louisville Info
Brick Fest Live will be at the Kentucky Expo Center on April 7th and 8th, just about a month before the tour stops in Indianapolis. Presale tickets go on sale Friday, February 24th. Generations will be gathering together to share their love of LEGOs and come away with some awesome memories, and even take home some pretty cool LEGOs as well. You can learn more about the event and how to get tickets by clicking here.
Check Out Louisville's Indoor Theme Park
The Airstream Resort Park in Louisville, Kentucky
You could stay in any resort park and have fun. But when you stay at PROGRESS PARK, your accommodations are
Airstream RVs
! They also have cottages for larger groups.
Kentucky's Gourmet Funnel Cakes Are The Sweetest Part Of Louisville