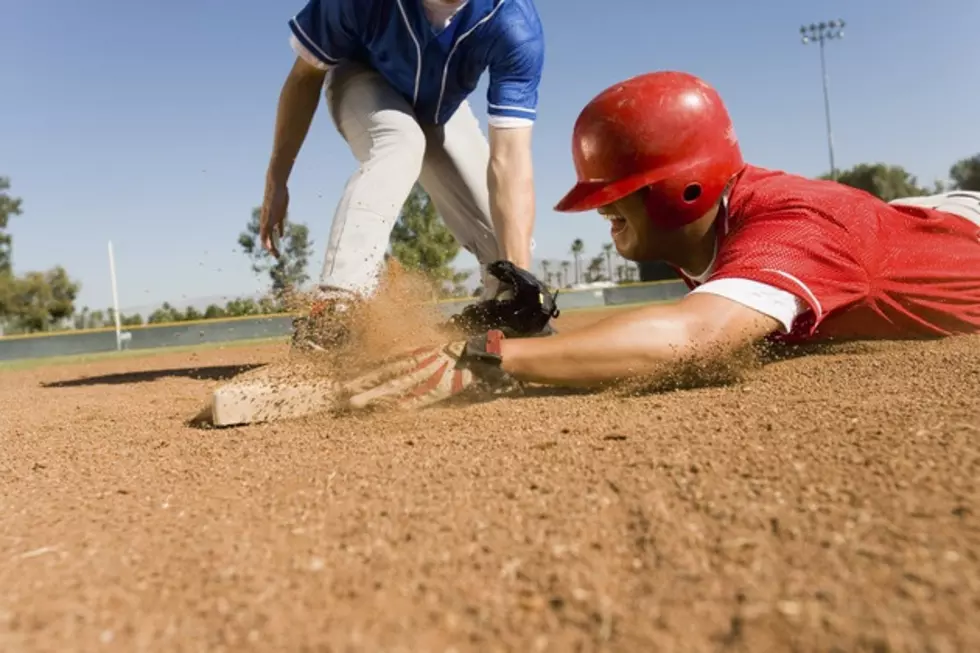 Daviess County Panthers, Apollo Eagles Baseball Teams Go Head to Head for St. Jude Children's Research Hospital
Mike Watson Images/ThinkStock
I tell you what...we are lucky to have the students and faculty that we have in Daviess County. Baseball teams from Apollo High School and Daviess County High School will take the field for St. Jude Children's Research Hospital.
The doubleheader featuring the junior varsity and varsity squads will take place Saturday, May 5th at Panther Park.
The JV game happens at 4:30. The varsity game will follow at 7.
It's being called a Play for a Reason game, and it's the first one of 2017.
Daviess County's football and baseball teams have been fundraising for St. Jude for years and their goal this year is $10,000.
And the DCHS art department is getting involved as Coach Mike Fitzmaurice will create Play for a Reason shirts for BOTH Daviess County and Apollo fans.
The shirts will be $10 apiece and there will be some available on game night, but you can go ahead and order one at daviessbaseball.com.
A big thanks to these teams for extending the spirit of generosity that has always existed in this community onto the baseball field.