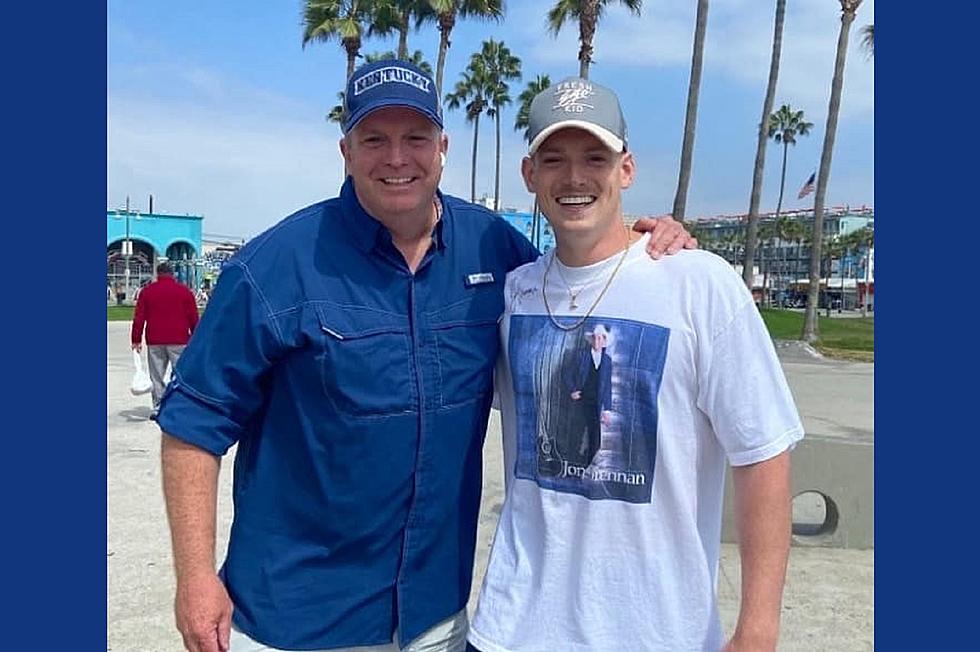 RANDOM ENCOUNTER: Owensboro's Jon Brennan Runs Into a New Jersey Man in California with an Original 'Real World' T-Shirt
Jon Brennan/Facebook
'REAL WORLD' -- THE REALITY TV PROTOTYPE
Indeed, long before the genre's explosion in the early 2000s; long before Big Brother and the Real Housewives franchise; long before Bachelors and Bachelorettes, we had Real World--a bunch of young strangers thrown together in one house so we could observe their behavior.
MTV's brainchild is arguably the prototype for an entire category of entertainment. And while Housewives and the dating shows aren't exactly thematic twins of Real World, you can certainly see the inspiration--cameras following ordinary (I guess) people around and watching them make life choices. And Big Brother is practically the same show.
THE REAL WORLD HOMECOMING: LOS ANGELES
But it was Real World that started it all and one of our hometown favorites, Jon Brennan, was a member of the the second season's cast, which many of you know. Jon has returned for The Real World Homecoming: Los Angeles, which reunites the 1993 cast members in their familiar and original Venice Beach, California digs. In this second installment of Homecoming films, the cast discusses moments from the original series as well as talking about what they've all been up to over the last three decades. Lots of reminiscing, as you can imagine.
Earlier, I spoke to Jon who, at this writing, is hanging out in Venice Beach (I'm not jealous, YOU'RE jealous) and enjoying some old hangouts like his favorite pizza place where he was partaking of a slice and noticed a guy walking toward him with a very familiar face on his t-shirt. His name is Wayne Jetski (I get it; very clever) and he's actually a producer for the digital media company Barstool Sports. But that's not why we're here.
A RANDOM ENCOUNTER ON THE BEACH
That t-shirt? It's an original Real World shirt from 1993. And there's Jon, right in the center.
What's more, Jetski is from Hoboken, New Jersey, and just happened to run into Jon on the beach in California. Talk about random acts of weirdness. I mean, I used to flip out when my dad would run into people he knew at Disney World, but this beats that six ways to Sunday.
I love the whole Real World: Homecoming idea, if for no other reason than it brings one of Owensboro's favorite sons back on the small screen for a fun hit of nostalgia.
Now, if you'll excuse me, it's currently 23 degrees and I'm going to go find anything that will take me to Venice Beach, California.
27 Celebrities from Kentucky Who Aren't Country Musicians
We could have a whole OTHER list of country stars from Kentucky--and athletes, for that matter. But how many of THESE celebrities did you know were from the Bluegrass State?
MORE: See 30 toys that every '90s kid wanted
LOOK: TV Locations in Every State