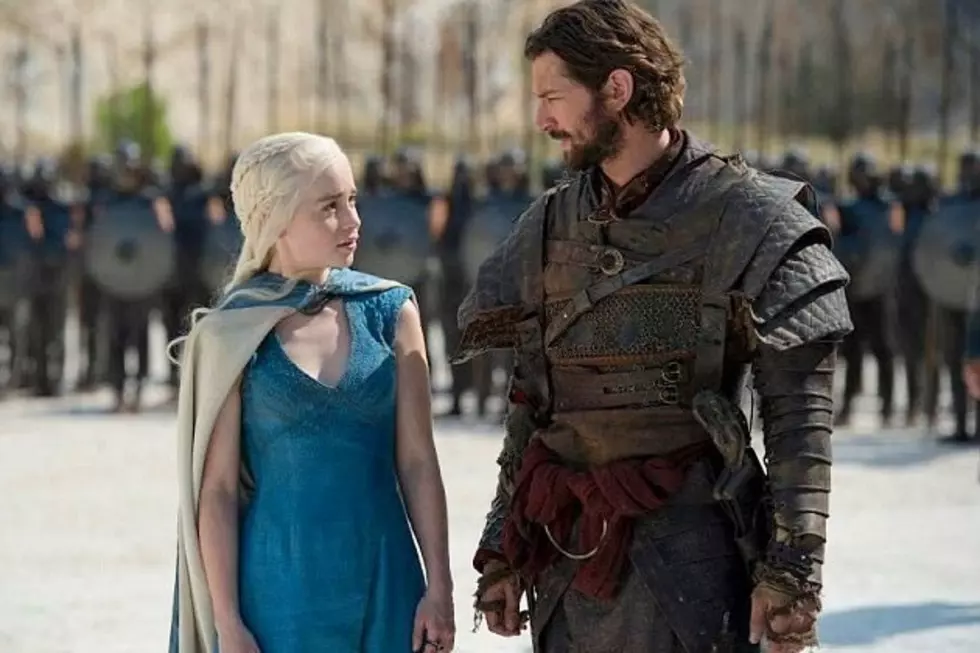 'Game of Thrones' Movie to Close Out the Series, Says George R.R. Martin
HBO
HBO's 'Game of Thrones' adaptation recently surprised fans with the likelihood it would wrap up the series after 7, potentially 8 seasons, regardless of whether or not creator George R.R. Martin had finished the literary source material. Now, with the 'Game of Thrones' season 4 premiere looming over all of us, Martin says active discussions have begun for a 'Game of Thrones' movie to wrap up the series, or perhaps tell additional Westeros tales.
Take this with a few grains of salt (and bread!), mind you, but The Hollywood Reporter recently had a chance to speak to Martin after the New York premiere of 'Game of Thrones' season 4, wherein the revered creator postulated that a theatrical 'Game of Thrones' could prove the best means to tell the saga's conclusion, or potentially feature the 'Dunk and Egg' characters as a prequel to the series proper.
It all depends on how long the main series runs. Do we run for seven years? Do we run for eight? Do we run for 10? The books get bigger and bigger (in scope). It might need a feature to tie things up, something with a feature budget, like $100 million for two hours. Those dragons get real big, you know.
THR notes that Warner Bros. would prove the most likely partner for a 'Game of Thrones' movie, following its adaptation of the 'Sex and the City' films and the upcoming 'Entourage' movie.
Of course, it's all pipe dream for now, but we have to imagine that a theatrical 'Game of Thrones' film would prove a fitting cap to a truncated seven seasons, also allowing Martin the time to make further progress on outrunning the HBO series with his literary installments. What do you think? Does a 'Game of Thrones' movie have a better shot of happening than any other series fans attempt to rally around?