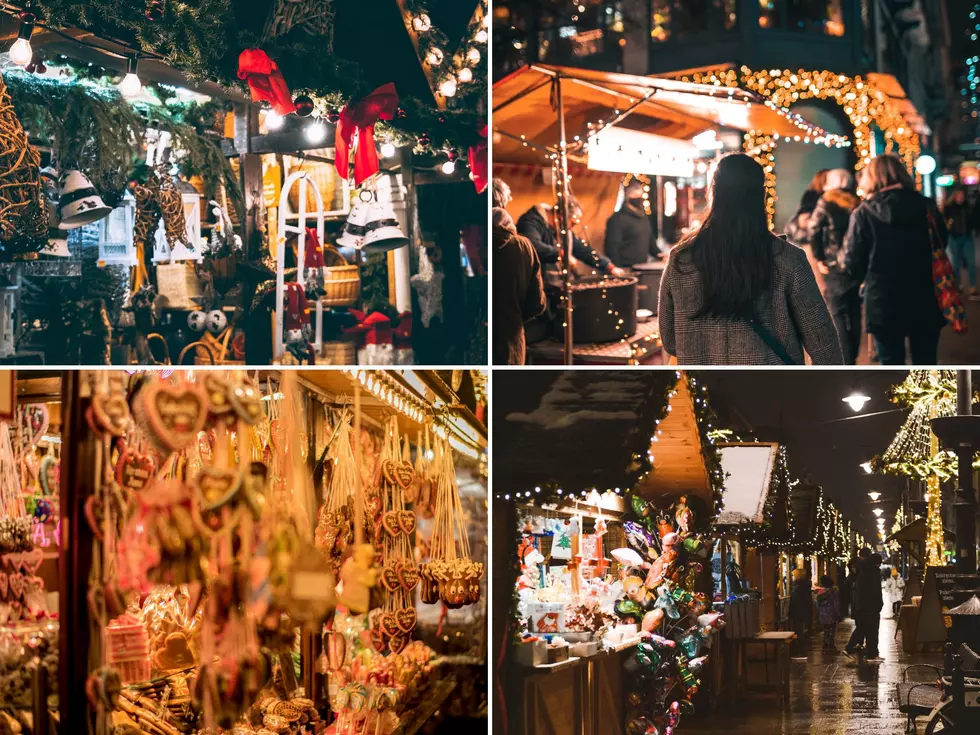 Illinois Is Home To One Of The Best Christmas Markets In World
Illinois Is Home To One Of The Best Christmas Markets In The World
If you want to get some unique holiday gifts, you don't have to travel too far because one of the best Christmas markets in the world is located in Illinois.
Competition For Best Christmas Market In The World
If you're not familiar, Christmas markets are a big deal. Not just in Illinois or the United States but in the whole world. There is a big competition for who has the best. Of course, Europe has always dominated the ratings. Especially in Germany because that's where the tradition started.
Long before the 12 days of Christmas, revelers can get in the holiday spirit at Christmas markets across the USA.

 

A staple of Christmas prep since the first-ever German Christmas market popped up in Dresden back in 1434, these holly, jolly gatherings have spread throughout Europe and beyond.

 
Chicago's Christkindlmarket Is One Of The Best Christmas Markets In The World
Last year, Chicago's Christkindlmarket was ranked number one in the United States by the Big Seven Travel website. This year, the popular Illinois Christmas market made it into the world ranking at number three, HERE. The ratings are based on vendors, food, entertainment, and traditions.
According to bigseventravel.com,
Bringing a slice of Bavaria to the Windy City, Christkindlmarket is one of the oldest Christmas markets in America.

 

It's a real German-inspired affair, based on Nuremberg's medieval Christmas market, so think steaming cups of glühwein, bratwurst, and sugar-coated pastries.

 
For more info, HERE.
Galena, Illinois: One of America's Very Best Christmas Towns
Wouldn't you know it, the most magical time of year also happens to be when this old-fashioned town looks its best.
10 Magical Christmas Towns You Have to See in Wisconsin