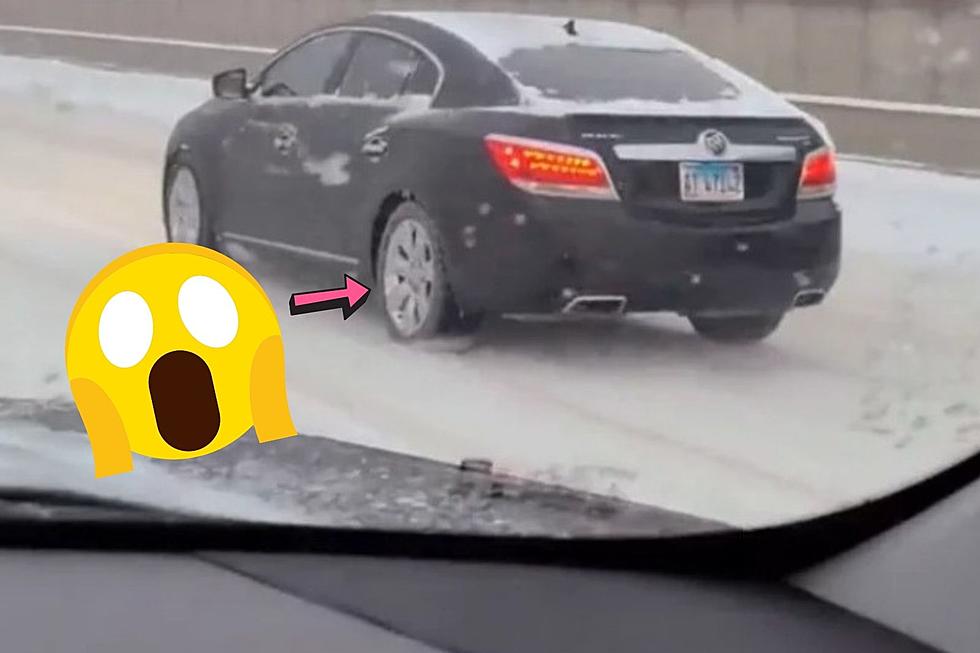 Illinois Driver Has No Clue Their Rear Tire is Frozen in Ice
u/goharvorgohome via Reddit
The biggest storm of the winter season hit the midwest yesterday and plenty of people on the roads had issues.
I don't think anyone experienced anything quite like this driver did though.
Captured on video and shared on Reddit in the r/idiotsincars subReddit, it features a driver completely unaware that their rear left tire is completely frozen in ice.
Not a big deal if the car isn't moving, but it's out and in the middle of an apparently crowded highway.
Reddit experts weighed in on the issue saying it's "probably a stuck caliper" and that the driver probably didn't notice because "your car needs to work a bit harder to get to the same speed" while adding "if you turn...you might get pulled a bit."
If you're wondering how someone could continue to drive with one of their four wheels not moving, all while the ABS lights are flashing like crazy, this should explain it all:
Illinois in the snow? Those lights are purely decorative. They're on, they're off, you have no idea why, but as long as you're not driving into oncoming traffic, you're fine.
While funny, it's absolutely true. When the snow is falling, and your vehicle is skating on icy roads, it's anyone's guess as to why the ABS and just about every other dashboard light is going off.
There hasn't been any news surrounding the driver cruising around in the snow with only three moving wheels so it sounds like they go to where they needed to go despite it all.
The 25 Most Dangerous Towns in Illinois
According to statistics from the FBI, these are the 25 most dangerous towns in Illinois
The 7 Best Places to Go Downhill Skiing or Snowboarding in Wisconsin