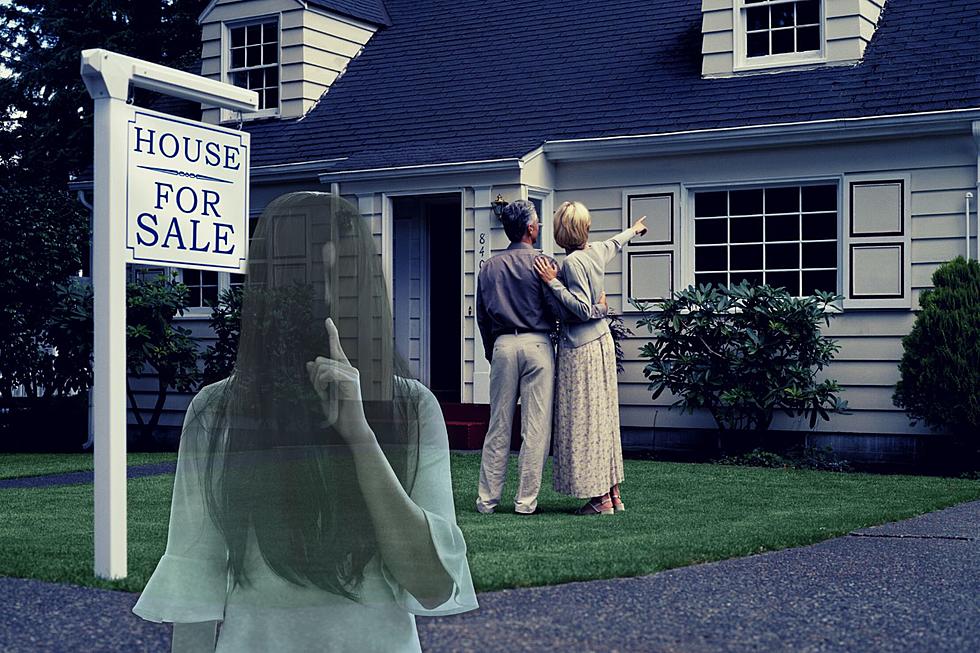 Is a Seller Required to Disclose if a House is Haunted in Indiana?
Canva
If you're in the market for a new home, you will get an inspection to know what you are buying, but that might tell you everything about the house.
When buying a home, sellers are required to disclose certain aspects of the house. Whether it be information on the HVAC, plumbing, or electrical, these are things that a buyer might want to know about. That's why when you purchase a home, your lender will require you to get a home inspection before the deal is finalized. In the event that there's something wrong with the home, you can request the seller to fix it, or you can back out of the deal. However, there's one thing that a home inspector might not be able to find in the home that could deter you from buying...ghosts!
Typically, we don't consider if a home is haunted when buying a house. That's not something most people ask a real estate agent when doing a walk-through. We have all seen movies about people buying a home only to find out that some violent murder occurred years prior, and the home is haunted. It typically doesn't work out too well for those families. Case in point: Amityville Horror, The Haunting in Connecticut, and The Conjuring. So this begs the question, in Indiana, is the seller required to disclose if someone died in the house or if it is haunted?
Well, according to Hoagland Group:
You may be surprised to know that in the state of Indiana, a seller is not required to disclose any of these things! Indiana's Residential Real Estate Disclosure Law, IC 32-21-6-6  requires sellers of residential property to complete a standard 2 page form with many questions regarding a home's structure, age of roof, HVAC, plumbing, neighborhood covenants, and even if there was meth produced there, however it doesn't require them to disclose any knowledge of a psychologically affected property, including strange paranormal activity or whether or not anyone died in the house.  BUT, it does required them to share this information without any misrepresentation, if a buyer asks –– so be sure to ASK!
Even if there's some paranormal activity going on in the house, the seller isn't legally required to tell the buyer that in Indiana. So, don't rely on the required Indiana Seller's Disclosure to tell you EVERYTHING you need to know about the house. It might be best to do some research on the home and address ahead of time, just to see if anything on Google pops up related to police reports and news articles. The last thing you want to do is sign the papers move in, and find that you have a ghost problem. Unless it's a friendly ghost like Casper. That might be kind of fun.
Haunted Places in Indiana That You Can Visit
This map highlights haunted places in Indiana that you can visit! Here's a few of the places you can check out.
See Inside the Haunted Schenk Mansion - The New Home of Kat Von D in Vevay, Indiana
See photos of the haunted former bed & breakfast known as Schenk Mansion. Located in Vevay, Indiana, this is the new home of Kat Von D and her family.
Check Out the New Willard Library Ghost Cams
Willard Library has brought back their infamous Grey Lady ghost cams, and now the hunt to catch her on camera is officially on!