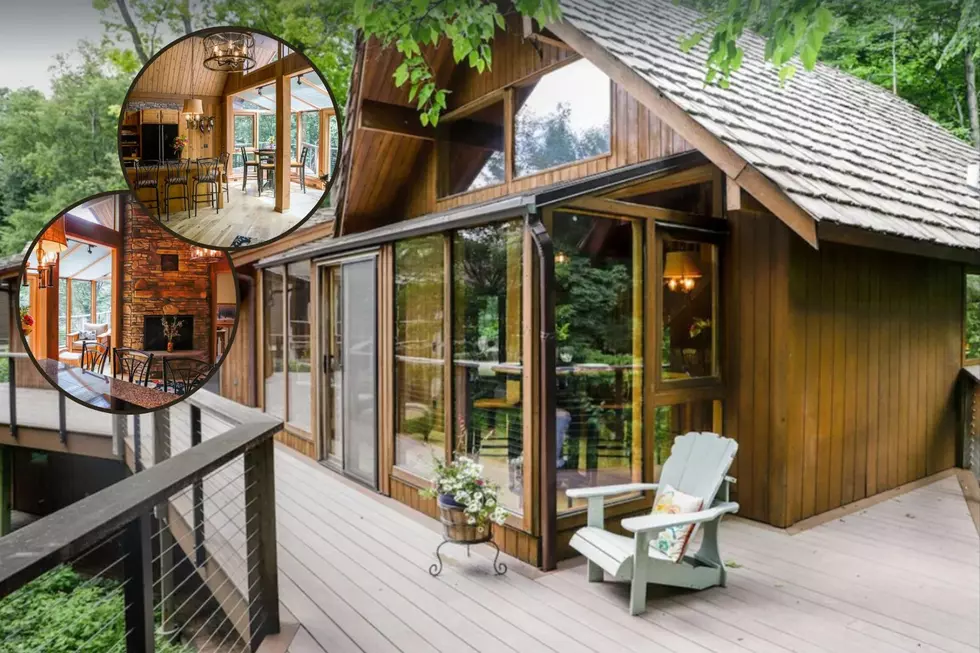 Is Wisconsin's Top Treehouse Rental Actually a Treehouse?
VRBO
Don't get me wrong, this place is so lovely, that most of us would consider it an upgrade over our own home.
But I've got to admit, it made me ponder a question I don't think I've ever asked before "What makes a treehouse a treehouse?"
I guess it all depends on who you ask but for me, it's a house built in the trees however, for this one I can't tell where it's built.
Anyway, looking for great treehouse rentals, I stumbled upon Treehouse Trippers.
Yep, it's a website devoted to finding America's latest and greatest treehouse to rent.
So checking out Treehouse Trippers' 13 Unique & Amazing Treehouse Rentals in Wisconsin, I was immediately floored by their choice for best overall.
The inside of this place is gorgeous and the definition of "too die for" but is it an actual treehouse?
It's called The Treehouse by its owners, so it's got that going for it immediately, but there is no mention of it being an actual treehouse in the listing:
The Treehouse is a getaway, although there are neighbors, you feel as if you are nestled in a grove of trees. The house itself provides places where guests can linger, relax, sip a glass of wine or a cup of java or simply just be. One of my favorite features is the glass windows that wrap up around the ceiling so that it feels like the outside is coming in.
The home has three bedrooms and three baths and checks in at 2300 square feet.
Nancy called the place "seamless and beautiful" and Lilly "loved the tranquility of the space."
When I got to John's review my question may have been answered. He said the Treehouse had "plenty of everything you'd need to live" and it's "a great house in the trees."
So I guess that confirmed it then, The Treehouse is indeed a treehouse, but truthfully, does it really matter? The Treehouse looks gorgeous and is something worth renting either way.
The average rental for one evening in The Treehouse is $299 but you might want to book soon because dates get snatched up quickly.
If you can't get into The Treehouse I suggest checking out one of these eight Wisconsin cabins that will make you feel like you're in a movie.
8 Wisconsin Cabins That Make You Feel Like You're in a Movie
Wisconsin Doomsday Shelter is a Million Dollar Prepper's Paradise