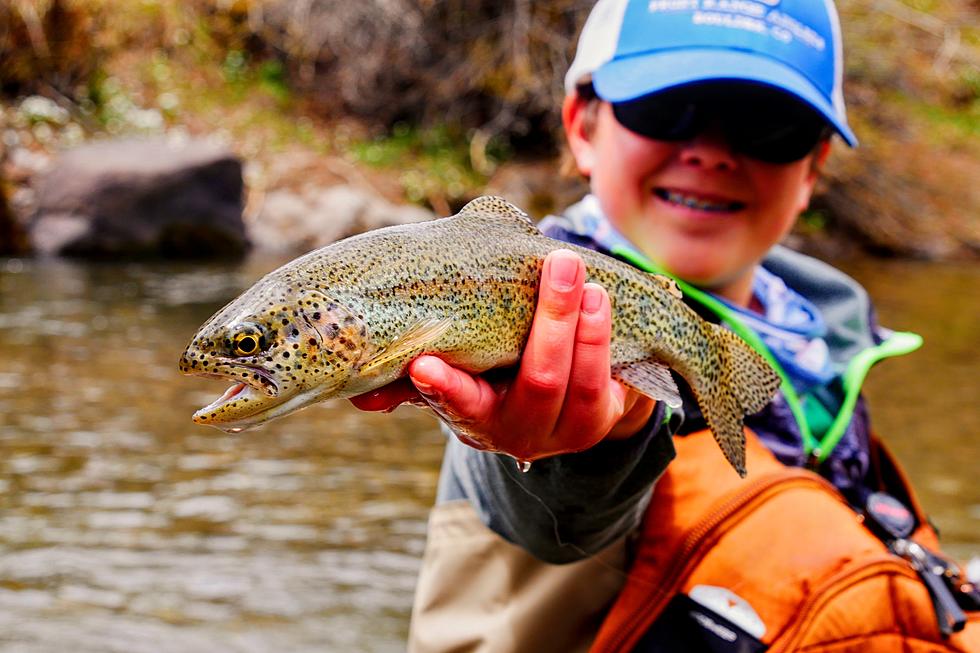 Attention all Kentucky-based anglers, the fish and wildlife department have been busy stocking the lakes and waterways of the bluegrass throughout February!
Time for Trout!
Now is the ideal time to get your tackle box ready to go as the waters of Kentucky now have a fresh supply of rainbow trout. It's the perfect time to purchase your state fishing license for the year if you haven't done so already. It's incredibly easy to purchase online, all you have to do is type in your last name, date of birth, and the last four digits of your social. The link to buy your fishing license and trout permit is provided here as well. It's important to note that everyone fishing in the state of Kentucky must be able to present proper licensing to prevent penalties or potential jail time. Buy your license and trout permit here: http://bit.ly/3JM14F9
Now is a great time to fish for trout!
Throughout the month of February, rainbow trout are being stocked in public waters across the state. This includes streams and many smaller FINs (Fishing in Neighborhoods) lakes.
Follow the link below to browse the trout stocking schedule for specific stocking dates and locations near you - and don't forget your trout permit!
Where Can I Find Restocked Water Close to Owensboro?
These close-to-home locations were stocked on Thursday, Feb. 2nd. 
Panther Creek Park Lake, Daviess County – 750

Waymond Morris Lake, Daviess County – 1,500

Yellow Creek Park Lake, Daviess County – 750

Three Springs Lake, Warren County – 1,500
Find the link below to see the full stocking schedule.
Where does the stock trout come from?
The trout are bred at the Wolf Creek National Hatchery in Jamestown, Kentucky, just below the Wolf Creek Dam. They stock over 125 public fishing waters around the state with an estimated 1 million trout weighing around 275,000 each year. According to the hatchery's website, the fish provide upwards of $50 million dollars yearly to the state's economy. 
Wolf Creek National Hatchery also has many things to offer its visitors, visit its website or social media page for visitor information and upcoming events. 
https://www.fws.gov/fish-hatchery/wolf-creek
2023 Free Fishing Days in KY
Free fishing days in the bluegrass this year will be June 3-4 2023. Free fishing days are open to all individuals residing in the state or those visiting to partake in a day of free fishing. This means that fishing is legal on these dates and does not require any licensing or trout permits. You still have to adhere to the sizing and number limits. Here is a link with more information on this yearly event. 
https://fw.ky.gov/Pages/Free-Fishing-Weekend.aspx#:~:text=Test%20Drive%20a%20Fishing%20LicenseJune,first%20full%20weekend%20in%20June.
CLICK HERE TO FIND THE INDIANA FREE FISHING DAYS IN 2023
Indiana's Starve Hollow Campground Is Beautiful, Peaceful and Full of Fish
Photos from Starve Hollow Campground