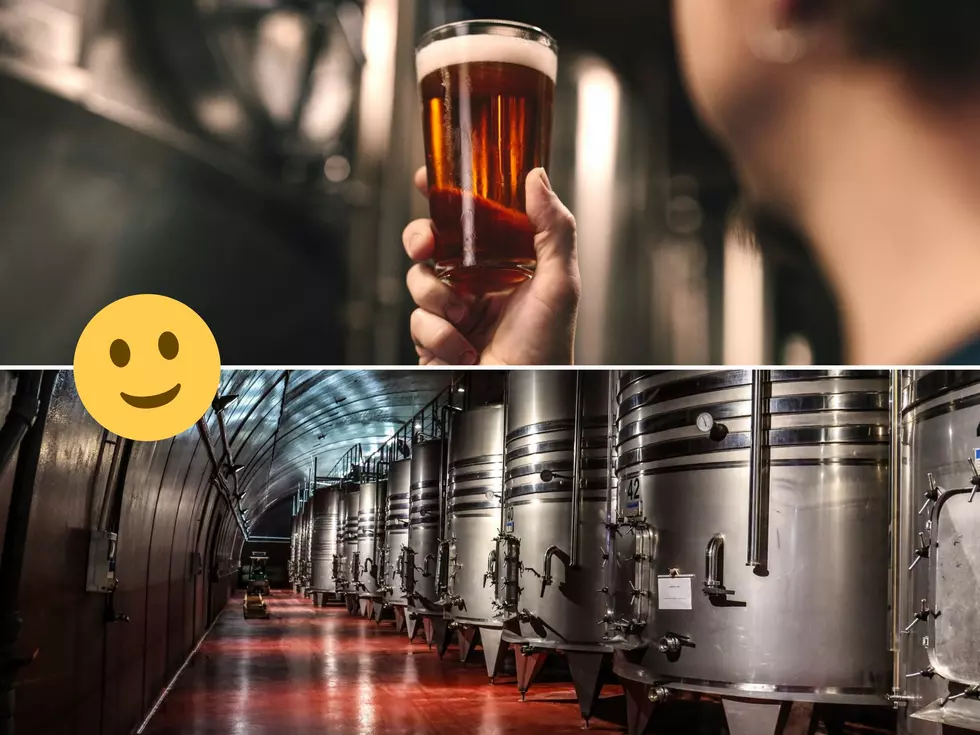 Great News Beer Fans, Famous Wisconsin Brewery Brings Back Tours
Canva
Brewery Tours is finally returning to one of Wisconsin's most popular beer companies this summer.
Experiencing Brewery Tours At A Young Age
I had an interesting childhood, to say the least. My parents weren't afraid to bring me along when I was young including places you wouldn't usually see kids. My dad loved beer. If we were visiting somewhere that had a company that offered brewery tours we were definitely making a stop.
In fact every summer, my parents would take a road trip to Milwaukee. They would take me with them for the weekend. On Saturday, we would take all the brewery tours in town. There were at least two or three. Back in those days at the end, the beer company hosted a hospitality room. It was a free product tasting for visitors. There was no limit so guests could sit there all day and drink for nothing.
While my parents tried several different kinds of beer, I hung out, drank soda, and ate snacks. Usually, I had a backpack full of toys with me too. There was a big motivation to behave myself because if I was good. They would take me to the zoo the next day. When I was little, I thought that was a pretty good deal. By the way, I had the coolest beer shirt collection at grade school. Well, the only student with one. It was a much different time back then.
Tours Of Miller Brewery In Milwaukee Are Tradition
If you're a big fan of drinking beer, then making a trip to Milwaukee for a tour of Miller Brewery is a must for your bucket list. It's like going to see your favorite band or sports team live in person. Plus, there is a such rich history for the beer makers.
According to millerbrewery.com,
Here in Miller Valley, you will experience an indoor/outdoor guided walking tour of over 160 years of brewing history.

 
Miller Brewery Tours Are Finally Coming Back
Like everything else in the world, tours of breweries were put on hold. Some things returned to normal sooner than others. The beer companies are one of the last to come back. Finally, this summer Miller Brewery is offering tours once again.
After a two-year pandemic-fueled break, Miller Brewing is preparing to bring back its Miller Brewery Tours.

 
Miller Brewery Is Hiring Guides To Lead Beer Tours
If you're looking to get into the beer business and are a people person then this gig might be for you.
According to Miller Brewery Tour Facebook page, 
On Wednesday, June 8, we are holding local auditions for Tour Guides and Hospitality Servers.

 
7 Wisconsin Breweries Every Beer Lover Should Check Out
LOOK: Best Beers From Every State
To find the best beer in each state and Washington D.C., Stacker
analyzed January 2020 data from BeerAdvocate
, a website that gathers user scores for beer in real-time. BeerAdvocate makes its determinations by compiling consumer ratings for all 50 states and Washington D.C. and applying a weighted rank to each. The weighted rank pulls the beer toward the list's average based on the number of ratings it has and aims to allow lesser-known beers to increase in rank. Only beers with at least 10 rankings to be considered; we took it a step further to only include beers with at least 100 user rankings in our gallery. Keep reading to find out what the best beer is in each of the 50 states and Washington D.C.
What Are the Signature Drinks From Every State?