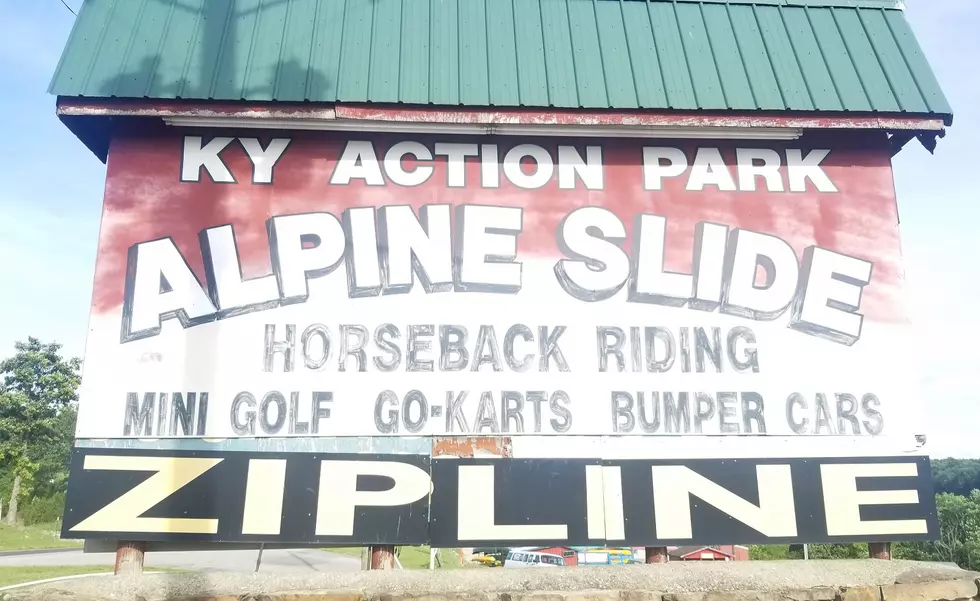 Throwback Kentucky Family Attraction Hopes to Fully Reopen [PHOTOS]
Dave Spencer/Townsquare Media
It's called the Kentucky Action Park and it's in Cave City. And it's been there in Cave City for 50 years. Yep, it opened in 1970.
My family and I visited the attraction when I was a kid and I've been back several times as an adult--for nostalgic purposes, for just good ol' fun--because the place just screams SIMPLE PLEASURES.
I was there Tuesday to see how things were going in the wake of the pandemic shutdown and, well, it could be better.
I spoke to Ricky Carey. His mother owns the place but he's operating the property, which, at present, isn't 100% open. The riding stables are and so is the miniature golf course. And they're offering cave tours.
But other circumstances have kept other parts of the Kentucky Action Park--like the chair lift and alpine slide--closed.
He hopes to reopen all of it within the next couple of weeks, but there are conditions that need to be met.
In the meantime, take a look at this cool, "old school," throwback roadside attraction in south central Kentucky.
Enter your number to get our free mobile app
Kentucky Action Park in Cave City