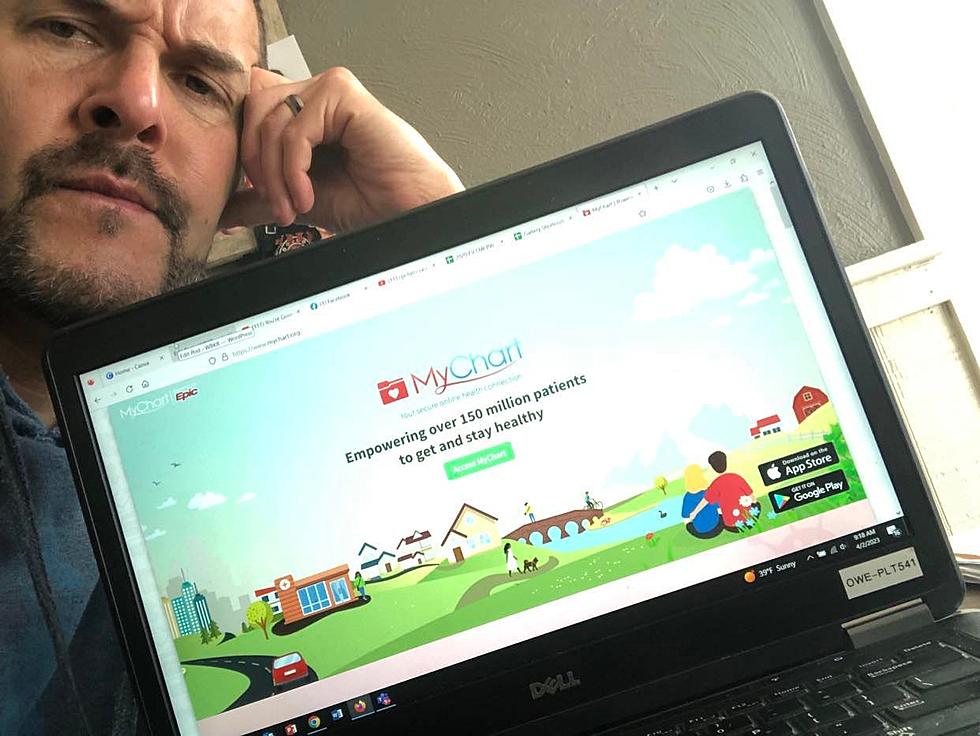 What Happens to Your MyChart When You Die?
Chad Benefield
Connie Morgan (of Owensboro, KY) learned something recently that she didn't know. I didn't know it either. I'm not sure many people at all are aware of it.
Connie's husband, George, recently lost his battle with Multiple Myeloma. Just a day or so after 'Big George' passed, Connie had a bill payment question and she decided to sign into his MyChart account to make it easier to pay that bill. When she tried to access the account, she discovered it had already been disabled. George had given both Connie and their daughter Olivia access to his MyChart. However, Connie couldn't log into it. Olivia tried. She couldn't either. They used George's log-in info and THAT didn't work. George's MyChart was gone. Already.
So, Connie shared this on Facebook:
I didn't know Owensboro Health disabled your MYCHART account so quickly. I went to check something on George and it's gone.
Connie and I are longtime friends and I saw that post on Facebook. It caught my attention and curiosity. See, George passed away at the Heartford House on Friday, January 13th at 8:20am. Within a week (and maybe sooner), his MyChart account had disappeared.
I decided to do a little bit of investigating to find out why those accounts get disabled in what seems like an instant. As it turns out, the explanation is pretty simple.
To get my answer, I turned to Fallon Henson, who is the Director of Health Information Management at Owensboro Health.
First, Fallon explained what MyChart was designed to be. She says, "MyChart is a tool- a patient portal- designed for you to be an active part of your own healthcare."
Fallon continues, "If you pass away, there's no reason for your account to still exist." In fact, as she explained, the deactivation of that account can happen very quickly.
"Once a patient's status is updated to deceased, MyChart is then disabled." For example, if you were to pass away at Owensboro Health, "that could happen almost immediately."
And here's another additional point to consider. Fallon explains that MyChart is "simply a reflection of your medical history anyway. It's not as comprehensive as your medical records, which are available to you anytime."
HOW TO REQUEST MEDICAL RECORDS OF A DECEASED LOVED ONE
If a survivor of a deceased patient needs to access his/her medical records, you are able to do so, but there is a protocol to follow.  If the deceased was a patient at Owensboro Health, for example, the first step is calling the Medical Records department at 270-417-6800.  That initial call will get the ball rolling and then medical records specialists will be able to walk you through the authorization process.
The number above is specifically for Owensboro Health Regional Hospital.  If you need records from Owensboro Health Muhlenberg Community Hospital or Owensboro Health Twin Lakes Medical Center, you would need to call those specific medical records departments.
And while there are necessary steps to walk through, the process is pretty streamlined. As Fallon explains, "Know that the staff is very familiar with this scenario. They walk people through those requests all the time."
KEEP READING: See 25 natural ways to boost your immune system