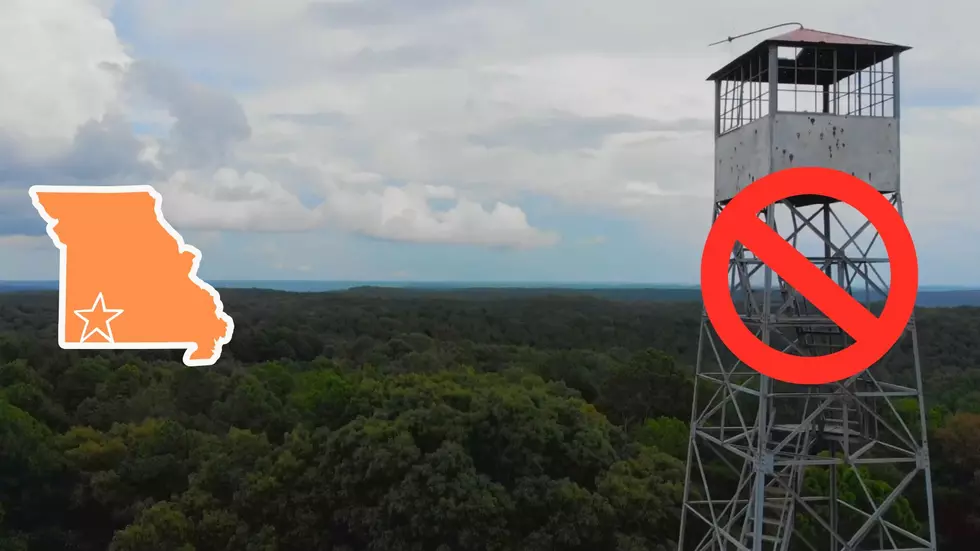 You Can Hike to This Missouri Fire Tower, But Don't Climb It
GO 2 THERE via YouTube/Canva
I'm a big fan of fire towers. The idea of being a watchout in the Missouri wilderness is a bucket list thing. However, even though there is a fire tower in Missouri you can hike to, don't even think of climbing it.
The Piney Lookout Tower Trail is a highly-rated hike on All Trails. It's considered a moderate difficulty trail that has the payoff of having a towering fire tower looming over it. It's quite a sight. It's located on the west side of Table Rock Lake in Missouri.
However, as the US Forest Service says, climbing the tower is a no-no. The hike is worth it if you're capable spanning 4.2 miles total as mentioned by All Trails. The entire area is loaded with over 12 miles of trails though. There's a lot of potential hiking in this part of Missouri.
As you can see in the video, the fire tower is surrounded by barb wire for a reason. After all these years, the tower is not stable for climbers. Weather and the elements have not been kind to that structure.
One other thing to note, many on All Trails mentioned they got lost on the trails there with some of the marking either not being very visible or gone altogether. They also mentioned one other vital fact:
There are bears there. Even if you don't see them, camp as if they're right next door making sure to not leave any food out and pack bear spray. Seeing the fire tower is epic. Being a potential meal for a bear is not.
See Pics of a Quaint Tiny House with Epic Lake of the Ozark Views