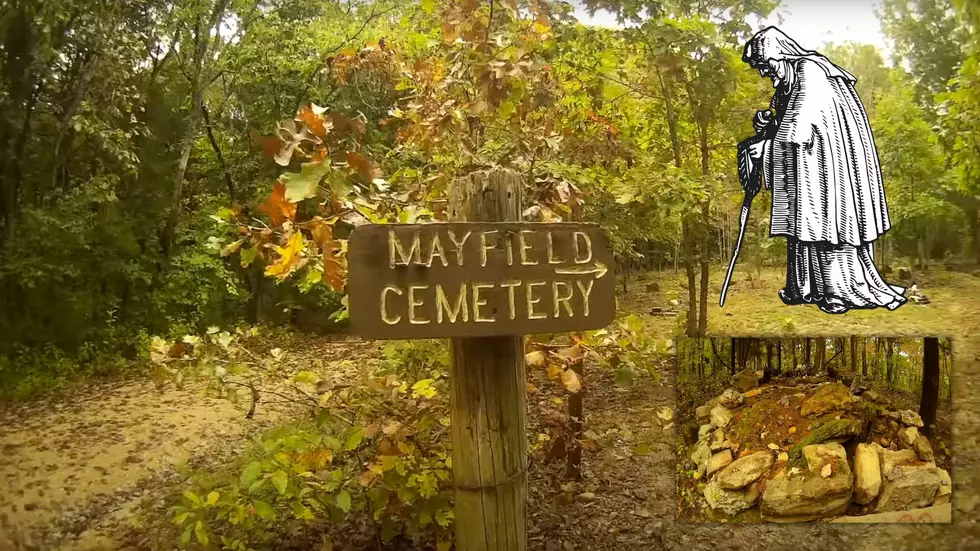 The Sad Legend of the Missouri Witch Buried Along a Lonely Road
Beyond Weird via YouTube/Canva
Almost all legends have at least some basis in truth. That's true of the Missouri legend of the witch buried alongside a lonely road. Yes, there is a woman buried there, but the truth of her life is quite different from the legend.
This is the story of Eliza Jane Laycocks Thomas. Her life is a mystery and her death even more so. The stories say that she was a witch that was so evil she was buried alongside a road instead of the nearby cemetery of what used to be Mayfield, Missouri.
In a search for the truth, I found very few historical documents to determine exactly what happened to Eliza and who she really was. I did find a blog that says that she was found in a census from 1880. She was reportedly 15 at the time being born in 1865. She sadly died in 1897 at the age of 32.
Why has she been referred to as the Mayfield witch?
The stories say that Eliza and her husband lived in a cabin deep in the woods of Missouri. He passed away at a young age and Eliza was left alone. Instead of moving into Maywood at her friend's coaxing, she decided to stay in the cabin alone. The legend says she became something of a recluse until the time of her death in 1897.
I found a conversation online where someone claims to have met a descendant of Eliza Jane Laycocks Thomas. He said that she was not a witch. The stories were born out of suspicion from townspeople around Mayfield, Missouri since she was rarely seen. The post says that her few friends found her about 4 days after she passed away. The fact that she was buried alongside the road had nothing to do with witchcraft, but the fact that it was winter and it was difficult to get into the cemetery.
That's all the info I can find about the tragic life of a lonely Missouri widow who has been unfairly called a witch for more than a century with her grave being desecrated by those that don't understand the truth of what her life really was.
Missouri Castle May Be the Most Haunted in the Midwest