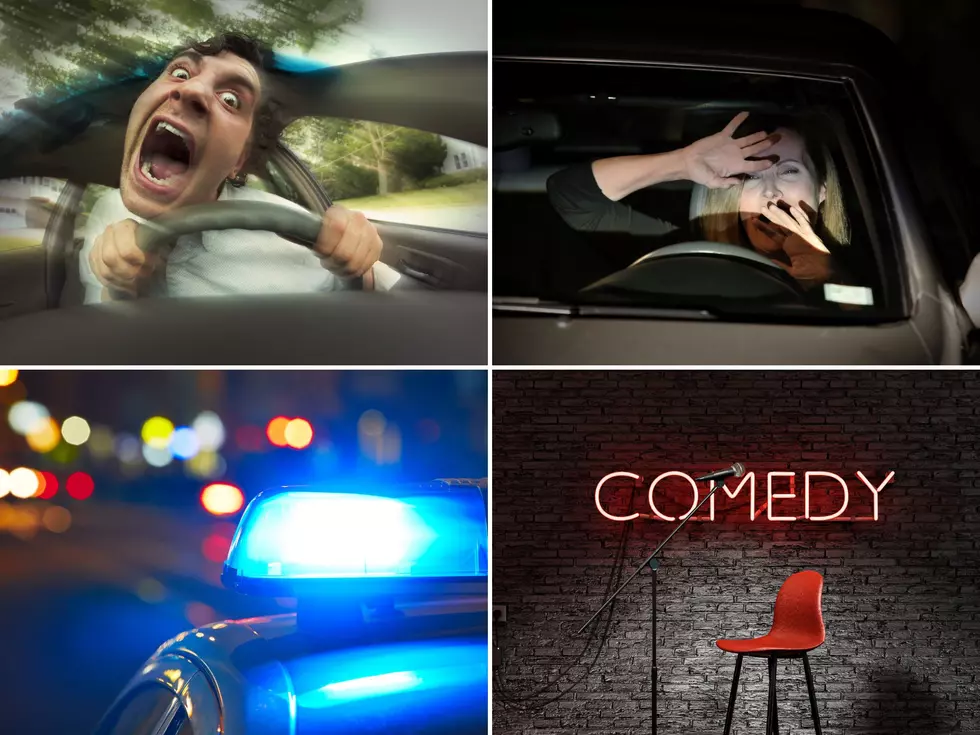 Illinois Police Arrest Comedian Over Scary Road Rage Freak Out
Illinois Comedian Arrested For Road Rage
This ugly road rage incident by a popular Illinois comedian is no laughing matter.
Road Rage Is No Joke
I believe we all have our bad moments when driving. Another person behind the wheel can make an inappropriate move that rubs us the wrong way and the natural reaction is to get angry. Some drivers will take serious offense and it could elevate to a road rage incident. That's when it gets scary because you don't know exactly what people are capable of.
RELATED: Plane Makes Emergency Landing On Shoulder Of Illinois Highway
Illinois Police Receive Report Of Road Rage Incident
Police in Elmhurst received several calls about two cars stopped in the middle of the road on Route 83 which is a very busy street. When they arrived at the scene, the suspect had already taken off. The victim reported that an unknown man got out of his car to confront him. He then spits all over his window and then punched it. He started screaming at the unsuspecting driver. Here's his obscenity-filled tirade.
"You little p----," Antonacci said. "Get out of the f------ car."

The 27-year-old said, "What's your f------ problem?"
Antonacci continued, "I'll f------ rip your f------ head off, you little f------ p----. You're gonna learn a lesson about f------ with the wrong guy.
RELATED: Is It Legal To Randomly Honk Your Horn In Illinois?
The suspect was gone before the police arrived. Luckily the victim got a full view of the license plate number and the cops were able to track it down.
RELATED: Drunk Illinois Man Arrested For Driving With Only Three Tires
Illinois Police Arrest Road Rage Suspect
Apparently, the man who was charged with road rage is a popular Illinois comedian named Joe Antonacci. His on-stage persona is of a tough guy. This time it was a reality. I don't think he'll be putting on any comedy shows for a while.
RELATED: Live Comedy Shows Every Night Of The Week In Illinois
For more stories like this one, sign up for the 96.7 The Eagle newsletter, HERE.
20 of The Best and Worst Illinois Mugshots