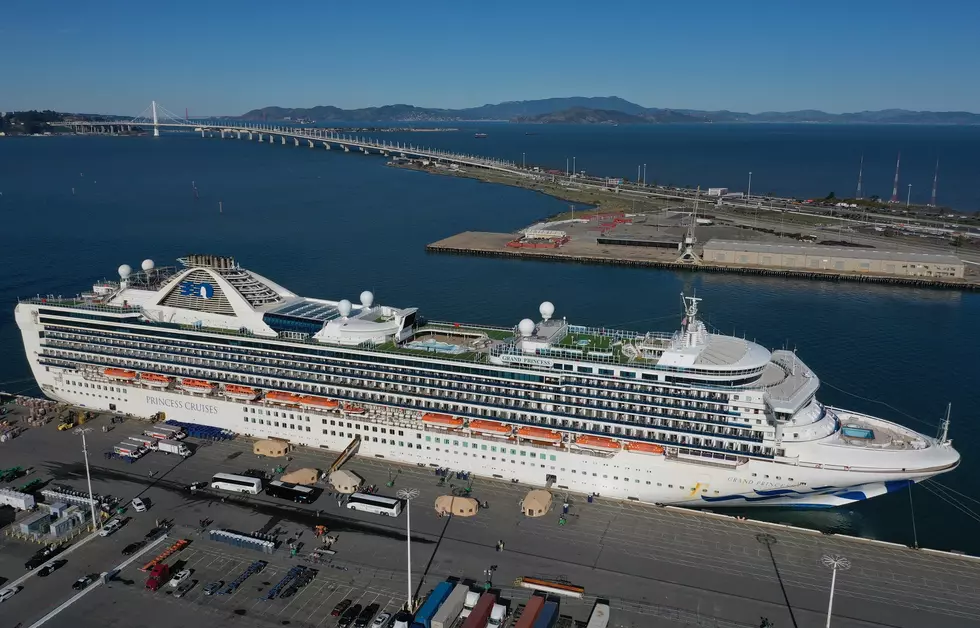 Owensboro Couple On Board Quarantined Cruise Ship
Justin Sullivan/Getty Images
That cruise ship that's idle in the Pacific Ocean and docked on the northern California coastline has two Owensboroans on board. It is quarantined due to the coronavirus.
14News-WFIE reports that Chris and Nikki Hall have been on the Grand Princess for two and a half weeks, since February 21st.
Chris Hall told WFIE that he didn't even know anyone on board was infected, yet there are 21 confirmed cases on the ship.
While the Halls admit to feeling fine, they expect to be transported to quarantine locations on military bases in either Texas or Georgia.
Chris and Nikki believe they will be off the boat by Wednesday evening.